The best of the in-studios: The Punch Brothers, the Avett Brothers and Trampled by Turtles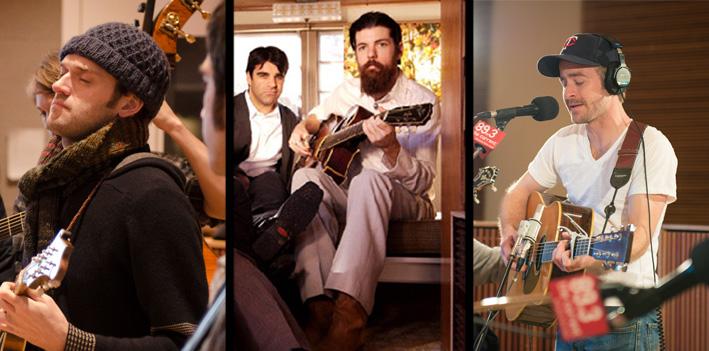 April is Public Radio Music Month, and what is more "public radio music" than the in-studio session? Stations across the nation put hours and hours of work into bringing up-and-coming artists and high-profile bands into their studios, often capturing some of the most poignant... or raucous performances out there.
So to celebrate Public Radio Music Month, we're having a daily vote for the best in-studio tracks from The Current's performance archive. We've gone through and picked some of the most beloved performances by the staff and by our audience. We'll play the winner during the Live Current track of the day the following day.
Now, let the games begin! Today's vote: The Punch Brothers, the Avett Brothers and Trampled by Turtles
The winner is: Trampled by Turtles - "Wait So Long"
Related Stories
Punch Brothers perform live in The Current studio Bluegrass quintet the Punch Brothers have been playing together for six years, but their intensely collaborative instrumental interplay and seasoned songwriting suggest a far longer period of growth.
Avett Brothers perform in studio The Avett Brothers perform "Distraction #74," "The Lowering (A Sad Day in Greenville Town)," "Talk on Indolence," and "Pretty Girl at the Airport" (Web extra)
Trampled By Turtles perform in The Current Studios Trampled By Turtles have long been the beloved string-shredding sons of Duluth. Be it the northern climate or the band's punk and rock roots Trampled By Turtles play with a fury and vigor most "plugged-in" bands could only dream of.