The best of the in-studios: Sia, Iron & Wine and Brandi Carlile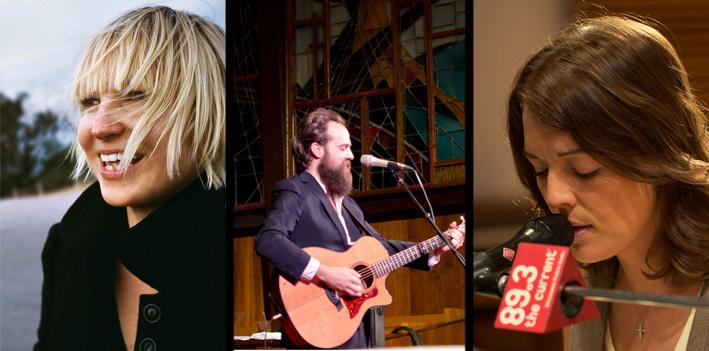 April is Public Radio Music Month, and what is more "public radio music" than the in-studio session? Stations across the nation put hours and hours of work into bringing up-and-coming artists and high-profile bands into their studios, often capturing some of the most poignant... or raucous performances out there.
So to celebrate Public Radio Music Month, we're having a daily vote for the best in-studio tracks from The Current's performance archive. We've gone through and picked some of the most beloved performances by the staff and by our audience. We'll play the winner during the Live Current track of the day the following day.
Now, let the games begin! Today's vote: Sia, Iron & Wine and Brandi Carlile
Brandi Carlile "Hallelujah" wins the vote!
Related Stories
Sia performs live in studio The former jazz singer released her first solo single "Taken for Granted," in early 2000. She has followed up with the release of "Healing Is Difficult" in 2002 and "Colour the Small One" in 2004.
Iron and Wine Performs in the UBS Forum Sam Beam, who performs under the name Iron and Wine, brought his signature acoustic sound (and beard) to Minnesota Public Radio's UBS Forum, playing a couple of songs off his newest record "Kiss Each Other Clean".
Brandi Carlile performs in studio Brandi Carlile performs "What Can I Say," "Down Pour," and "Hallelujah"