New Hot: punk rock from Iggy Pop, California surf music and more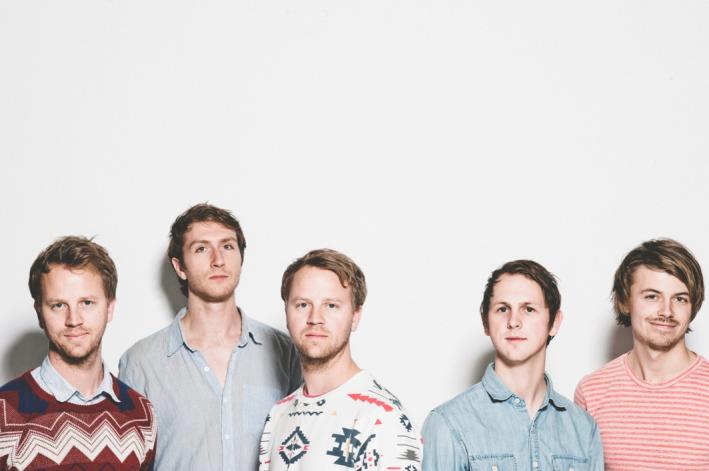 This week on New Hot, read about a frontman who counts David Bowie among his collaborators, a California local band gone big-time and the newest electronic buzz act from New York. These are our three recommended releases for Tuesday, April 30.
Iggy & The Stooges — Ready To Die
The Stooges have been around for over 40 years, led by the enigmatic Iggy Pop, best known for his live stage antics. Despite being a household name in music, the band has never been a major commercial success, with none of their albums breaking the top 100 on the Billboard charts. Nonetheless, they are so revered that they were officially inducted into the Rock and Roll Hall Of Fame in 2010. Widely regarded as one of the pioneers of punk rock in the United States, they have been especially influential in Michigan where they were born and bred. For fifth record Ready To Die, Iggy & The Stooges join indie label Fat Possum and their roster of young acts like Youth Lagoon, Ex-Cops and the Smith Westerns.
Iggy and The Stooges: "Burn" — Rate, Request or Recommend this song »
Cayucas — Bigfoot
A few years ago, a little solo indie band named Oregon Bike Trails was just being introduced to acclaim on the west coast. The project didn't last long though, and instead of ditching the effort all together, Zach Rudin assembled Cayucas, reworked many of his original songs and got signed to Secretly Canadian in the process. The Santa Monica resident says the band name is a moniker of the surfing town Cayucos in California, and the debut album Bigfoot definitely feels like summer has arrived.
Cayucas: "High School Lover" — Rate, Request or Recommend this song »
Beacon — The Ways We Separate
Add another band to the list of acts who come to fruition in an art school backdrop. Beacon is Thomas Mullarney III and Jacob Gossett, and they met during freshman year at the Pratt Institute but didn't start playing together until they were wrapping up their studies. A well-received cover of Ginuwine — who they list as one of their greatest influences — got them instant internet attention, and Ghostly International promptly picked up on the duo and signed them. Beacon now joins an esteemed electronic roster that includes Phantogram and Gold Panda, among many others.
Beacon: "Bring You Back" — Rate, Request or Recommend this song »
Resources