Crimes performs in The Current studios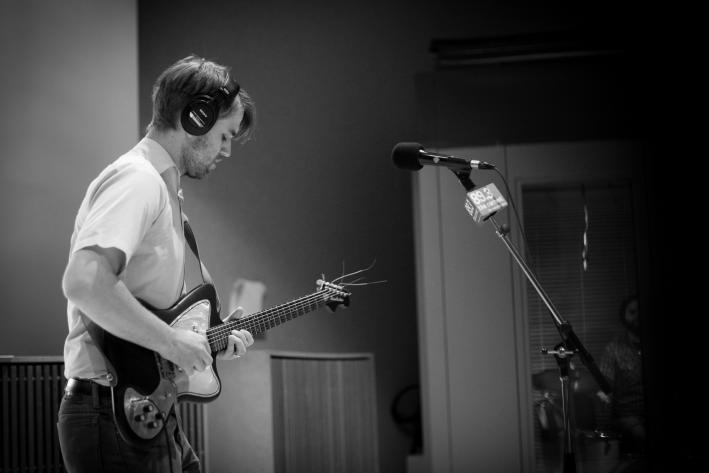 Crimes' first album Good Hope was a sleeper success. Released to little reception initially, the band gradually came to forefront of the Twin Cities music community and gained praise for their interesting mix of lo-fi rock and slight sense of depraved lyrics.
You can tell that the foursome — Andrew Jansen, Luke Friedrich, Hannah Fraiser and Reese Hagy — have fun together, and their playful interchange of instrumentation makes for an interesting listen.
Second album Thin Sunlight seeks to expand on the ideas developed with their debut. Instead of the usual sophomore slump, they've developed a hard-hitting and often complex piece of work.
Songs performed: "Cloud Creep," "Wind Thistle" and "Perfect Three"
Guests
Resources
6 Photos
Crimes performs in The Current studios

(MPR / Nate Ryan

)

Crimes performs in The Current studios

(MPR / Nate Ryan

)

Crimes performs in The Current studios

(MPR / Nate Ryan

)

Crimes performs in The Current studios

(MPR / Nate Ryan

)

Crimes performs in The Current studios

(MPR / Nate Ryan

)

Luke Friedrich (of Minneapolis band Crimes) in his Civil War reenactment costume.

(Luke Friedrich

)
View 5 more photos