First Listen: John Grant - Pale Green Ghosts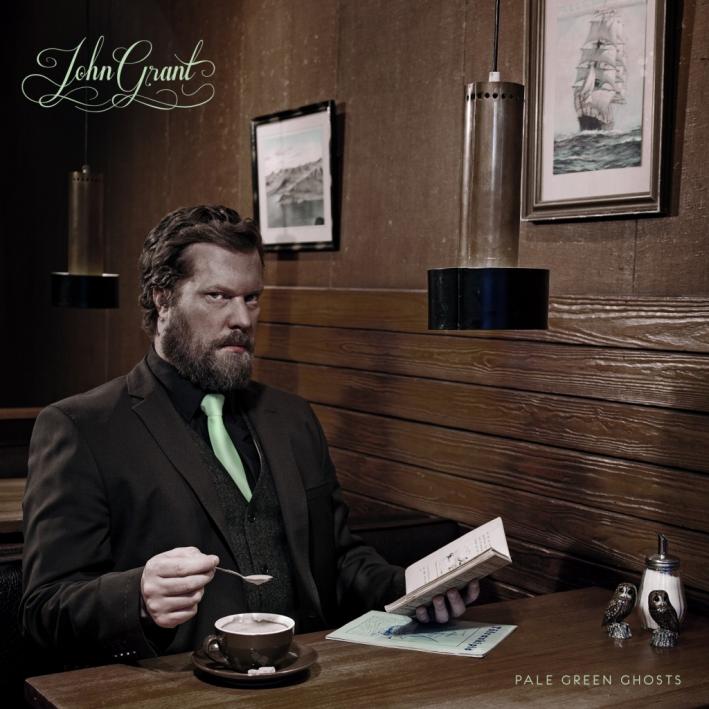 John Grant's sophomore solo effort Pale Green Ghosts finds the singer using his considerable lyrical prowess to map conventional indie singer-songwriter tropes—intricate retellings of heartbreak and existential struggle—onto a landscape of throbbing electro-pop. The resulting sound evokes the darkest moments of New Order and Depeche Mode while retaining a cutting, clever sense of humor. Not every song is dominated by synths and drum machines, though; tunes like "GMF," "It Doesn't Matter to Him" and "I Hate This Town" retain the lush, polished sound but rely on more conventional rock instrumentation, yielding cinematic, emotional slow jams.
Grant's solo debut Queen of Denmark touched on similar themes, with its bleak vignettes of romantic loss, self-doubt and confrontations with homophobia. But its sonic palette was wholly different, conjuring the indie "slowcore" and dark dream-pop of Grant's former band the Czars through the lens of Texas Americana outfit Midlake, who mostly provided Queen of Denmark's backing. Pale Green Ghosts marks a real left turn for Grant, and therefore a real gamble. But it's one that pays off handsomely: Grant has made a smart, thrillingly original album that expertly showcases his unique songwriting voice.
Resources