Win VIP passes to Soundset 2013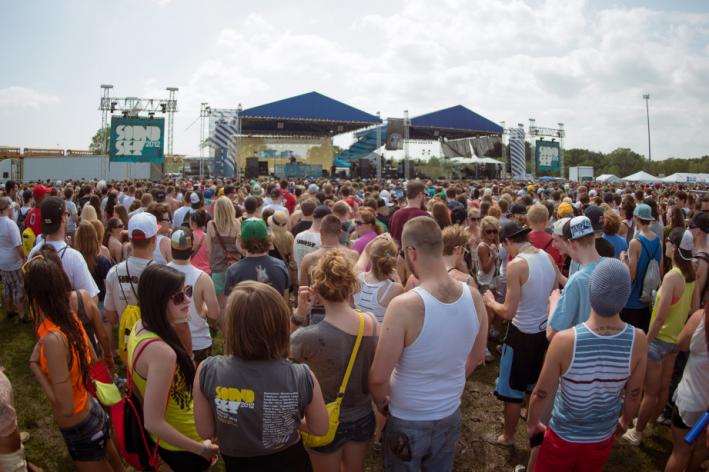 Want to see Atmosphere, Snoop Dogg, Brother Ali, Busta Rhymes, P.O.S (and many more) up close and personal? The Current has a chance for five lucky winners to get VIP passes for the Twin Cities' premiere hip hop festival.
Soundset takes place Sunday May 26th from 11am-8:30 p.m. at Canterbury Park in Shakopee, MN. Must be 18+ to enter.
VIP ticket includes
- Limited edition Soundset bag
- Soundset festival shirt
- Exclusive VIP parking
- Separate VIP entrance to the festival grounds
- Access to a special exclusive VIP area near the main stages
- Exclusive bleacher style seating viewing the main stages
- Shaded tent "chill" area
- Meet and greets with artists
- Separate VIP restroom
- VIP bar with adult beverages, the only location on site that will serve liquor
- A special limited edition festival ticket / laminate

"); } function create_6fa22a10f09a_external_field() { } function enable_6fa22a10f09a_ajax_form() { $("#fbSubmitButton").click(function() { $.ajax({ type: "POST", url: "/www_publicradio/applications/formbuilder/user/form_display.php?form_code=6fa22a10f09a", data: $("#form_display_6fa22a10f09a").serialize(), complete: function (transport) { //turn off the ajax loader $("#indicator_6fa22a10f09a").hide(); }, beforeSend: function () { $("#indicator_6fa22a10f09a").show(); }, success: function(html) { $("#resp_6fa22a10f09a").html(html); $("#indicator_6fa22a10f09a").hide(); create_6fa22a10f09a_external_field(); enable_6fa22a10f09a_ajax_form(); } }); return false; }); } create_6fa22a10f09a_external_field(); enable_6fa22a10f09a_ajax_form();
Resources