The Current Sessions®: The incomparable Rufus Wainwright performs at the Fitz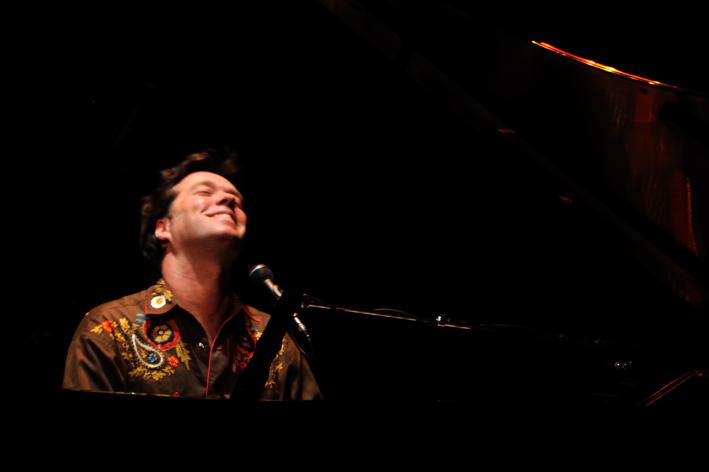 Singer-songwriter Rufus Wainwright has had a long, varied and celebrated career that has garnered him an avid and devoted fanbase. From his intricate, lovely lyricism to his iconoclastic, proud gay persona to his gifts as a pianist and composer, Wainwright has carved out a path as a uniquely vital artist.
His career began with his lauded 1998 self-titled debut, but it was his sophomore release, 2001's Poses, that proved to be his breakout moment. He followed it up with an ornate, conceptual two-album suite, 2003's Want One and 2004's Want Two. That ambitious project catapulted him into perhaps his most critically and commercially successful phase, with 2007's Release the Stars climbing to a higher chart position than he'd previously achieved and 2008's live album Rufus Does Judy at Carnegie Hall receiving a Grammy nomination. He followed it with another live album, Milwaukee at Last!!!
In 2010, he released All Days Are Nights: Songs for Lulu, an elegiac, lovely album that grappled with the recent passing of his mother, iconic folk singer Kate McGarrigle. Last year, he released his seventh studio album, Out of the Game.
On April 13, 2013, Rufus Wainwright joined an audience of fans for a very special performance at the Fitzgerald Theater as a part of The Current Sessions®. Enjoy this audio special from the event, which showcases highlights from Rufus' performance alongside his interview with Mary Lucia before the show.
Playlist
Art Teacher
Maker Makes
Hallelujah
Memphis Skyline
Who Are You
Going To A Town
Montauk
Out of the Game
Millbrook
Guests
Resources
Related Stories
Album Review: Rufus Wainwright - Out of the Game He's been called his generation's Cole Porter, and that seems about right. After all, I've never felt there to be a sense of time in his compositions. To be able to make timeless music that's still as strong on melody as his is a wonderful (and uniquely Rufus) accomplishment.
Rufus Wainwright performs in The Current studios Longtime fans waiting for a return-to-form can finally breathe a sigh of relief: Rufus Wainwright is back in the game.
Rufus Wainwright performs in The Current studios Singer-songwriter Rufus Wainwright may have been born to folk music royalty, but over the last decade and a half of recording and performing, he's managed to carve out a musical niche all his own.
7 Photos
Rufus Wainwright performs at the Fitzgerald Theater for The Current Sessions on April 13, 2013.

(Tom Campbell / MPR

)

Rufus Wainwright performs at the Fitzgerald Theater for The Current Sessions on April 13, 2013.

(Tom Campbell / MPR

)

Rufus Wainwright performs at the Fitzgerald Theater for The Current Sessions on April 13, 2013.

(Tom Campbell / MPR

)

Rufus Wainwright performs at the Fitzgerald Theater for The Current Sessions on April 13, 2013.

(Tom Campbell / MPR

)

Rufus Wainwright performs at the Fitzgerald Theater for The Current Sessions on April 13, 2013.

(Tom Campbell / MPR

)

Rufus Wainwright performs at the Fitzgerald Theater for The Current Sessions on April 13, 2013.

(Tom Campbell / MPR

)

Rufus Wainwright performs at the Fitzgerald Theater for The Current Sessions on April 13, 2013.

(Tom Campbell / MPR

)
View 6 more photos