Today in Music History: The Rolling Stones get "Sticky Fingers" help from Andy Warhol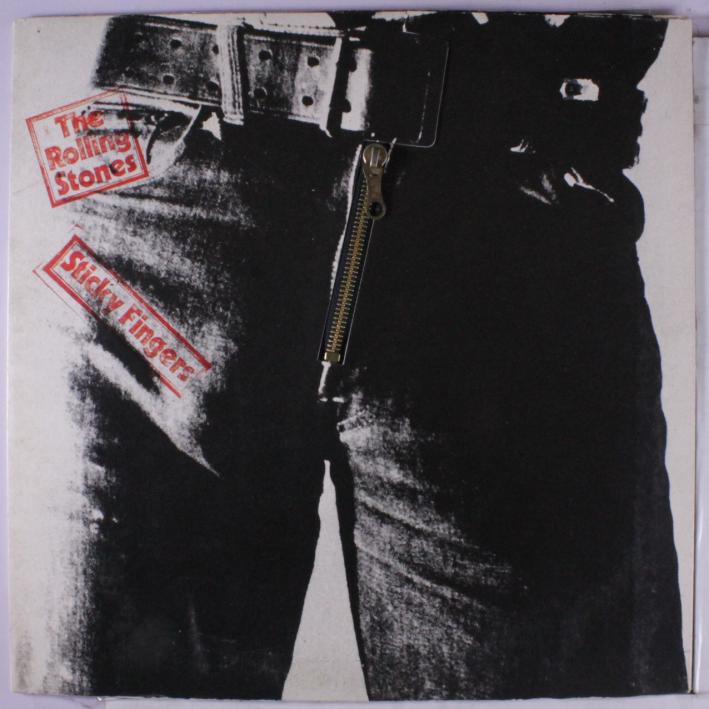 History Highlight:
Today in 1971, The Rolling Stones album "Sticky Fingers" started a four-week run at No.1 on the US charts, the group's second US No.1 album. The artwork for Sticky Fingers, which, on the original vinyl release, featured a working zipper that opened to reveal cotton briefs, was conceived by American pop artist Andy Warhol. The cover, a photo of Joe Dallesandro's crotch clad in tight blue jeans, was assumed by many fans to be an image of Mick Jagger. The album also features the first usage of the "Tongue and Lip Design" designed by John Pasche.
Also, Today In:
1958 - Jerry Lee Lewis arrived in London with his 13-year-old child bride, Myra, who also happened to be his cousin. This was not well-received in most quarters, and the tour ran out of steam fast.
1965 - "Ticket To Ride" by The Beatles was #1 on this day.
1989, Rap group Public Enemy fired one of its members, Professor Griff, after he made anti-Semitic remarks in the Washington Post.
1999 - Bruce Springsteen & The E Street Band set a new record for the number of concerts to be performed during a continuous run at a single arena. When tickets for their reunion tour went on sale for their shows at the Continental Airlines Arena in New Jersey, only five shows were scheduled initially, but overwhelming demand raised the number to a total of 15 shows.
2009 - White Stripes drummer Meg White married Jackson Smith at ex-husband and bandmate Jack White's Nashville home. Jack and Meg White were married for four years and divorced in 2000.
Birthdays:
Morrissey is 55 today.