Enemy Planes performs in The Current studios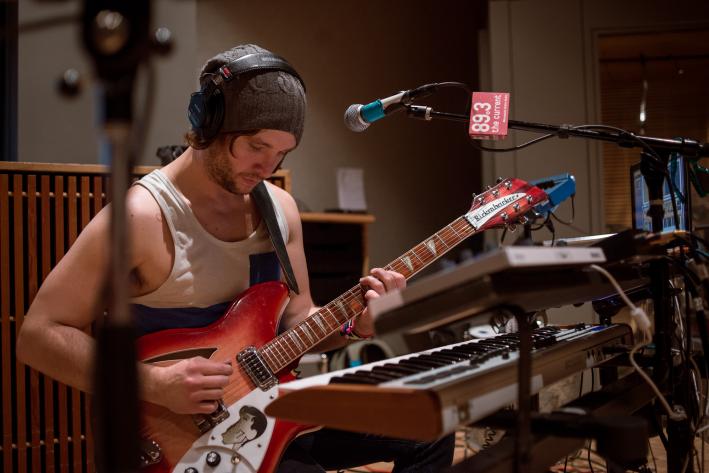 When Enemy Planes comes up in conversation, the same thing is always said: "What happened to Pictures Of Then?" That band essentially disappeared as Enemy Planes came into existence, leading many to think that they had split up. In reality, they're still together, but Enemy Planes explores a new direction, one that's heavily atmospheric, moody and laden with their most complex instrumentation yet.
For this Local Show in-studio, Enemy Planes plays songs off their forthcoming debut Beta Lowdown, a record already building steady buzz in the Twin Cities. It's a piece of work that employs a lot of technological trickery and manipulation, making it one of the most interesting local releases this year so far.
Songs performed: "Automatic Catatonic," "No Strings" and "Bare Your Teeth"
Resources
6 Photos
Enemy Planes performs in The Current studios

(MPR / Nate Ryan

)

Enemy Planes performs in The Current studios

(MPR / Nate Ryan

)

Enemy Planes performs in The Current studios

(MPR / Nate Ryan

)

Enemy Planes performs in The Current studios

(MPR / Nate Ryan

)

Enemy Planes performs in The Current studios

(MPR / Nate Ryan

)

Enemy Planes performs in The Current studios

(MPR / Nate Ryan

)
View 5 more photos