Album Review: Daft Punk - Random Access Memories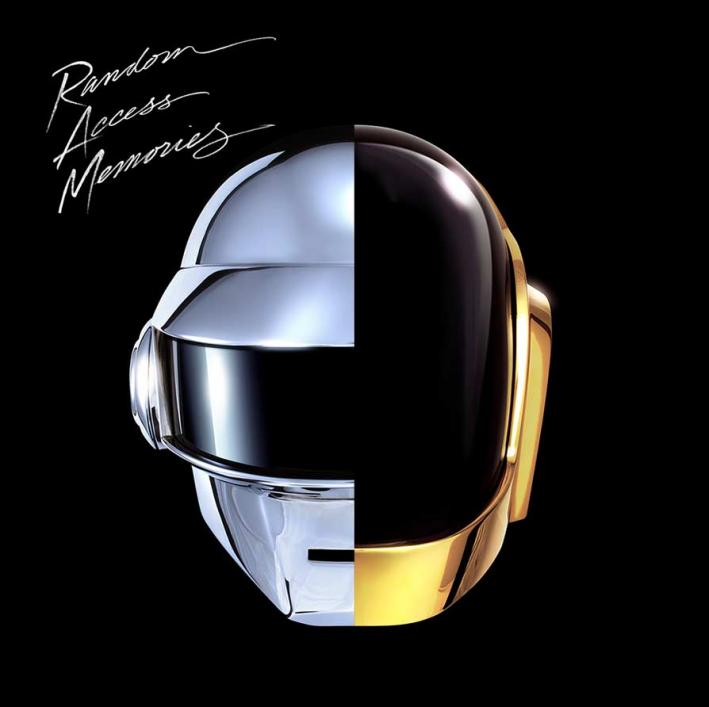 This recent NPR article is a wonderful piece of music writing. Even if you don't agree with the premise you have to love the craft, history, and passion that went into it. I cannot fathom how Daft Punk have become a phenomenon on a mainstream stage, with a Billboard #1 album, either but this piece of writing is a clue. It is long, too long for the web. I bet only a literal handful of music heads will ever read it. The same is true for albums by acts like Daft Punk and Vampire Weekend. The only people who buy music anymore are the core fans.
The rest of the population gets enough for free. So the market has simply distilled itself to the core. 134,000 albums is a lot for an "indie" band but it is miniscule in a nation as large as ours, which is broadcasting to the world. It doesn't guarantee a long tail of stardom. But at least Vampire Weekend have the marketable idea that theirs is how "new music" sounds. Daft Punk do not.
They have failed to break anywhere near the mainstream in their 20 year history and bands or acts very seldom have the biggest hit of their careers at this stage. Even acknowledged heroes like Bowie cannot ensure immediate world wide acclaim when they return. Daft Punk seem to have timed everything perfectly—all the music media has featured them SPIN, NPR, BBC, NME, Pitchfork.
No one can really explain how the marketing has been so brilliant on multiple platforms, by an old school record label apparently (Columbia). Reaching one demo on SNL and others at Coachella and then others at the Monaco Grand Prix, where they had a Lotus car in the colors and design of their logo.
Part of this success is the crystallization of their image as robots, inherently cool. Some would say the human story behind a musical act is so hackneyed by now that having no bio is a bonus. And we, as music heads, can only hope that the organic recording process that they plugged into as machines has had a profound affect. The old studio in California filled with crack session musicians and some of their heroes, like Nile Rodgers has had the desired magic touch, the soul thing that none of us can explain. How romantic are we being? That just has to be true right? I know their music has always sounded better on machines than some, but here the warmth of the bass sound is almost like an aural comfort blanket, whatever is going on overhead in the melody, we snuggle into that beat and hide and ride. It is feel-good music, in a world that needs it.
The first track "Give Life Back to Music" lays out the mission and affirms the strength and power of music itself in the lyrics. "Giorgio by Moroder" (track #3) gives a warm nod to the history of the "electronic" genre. After a few listens, I became impatient with the spoken word, bit but always stayed around for the impressive collage of patterned beats that builds around it. For some who might know them only as a dance band, via their two biggest hits, "Around The World" and "One More Time," this is not a dance album. It is slow and melancholy at times and holds together as a concept album about the power of music, questioning the legitimacy of any amalgamation of styles being out of bounds. They're right. I can take a touch of the cheesy Steely Dan sound if they are only part of an original funky feel good gumbo. I'm OK with "Get Lucky' being remembered as the song of the summer, but I'm willing to bet that another Pharrell-laced jam, "Lose Yourself To Dance," will top it.
It almost seems like nothing new for them, but it's done in a new way. I wonder if we are just catching up to them and they've always been ahead of their time, or if it is only possible in retrospect to make an album like this. Random Access Memories is born out of the hope, it seems, that the romance brewing between human and machine for the last 30 years breeds something beautiful and sustainable, not brutal and cold. Here, here to that. Music sounds better with you, Daft Punk! (That single, "Music Sounds Better With You," is by Stardust, a collaborative alias of Bangalter from DP)
Related Stories