Interactive music meeting: Is 'FixUrLifeUp' workin' for ya?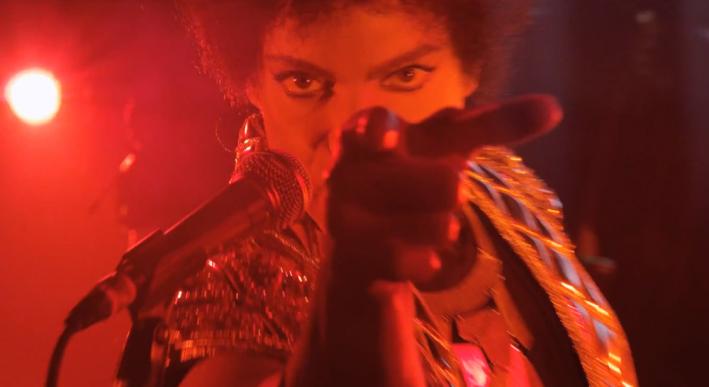 The Current is continually adding music to our mix. Usually, we gather in a room to listen to the latest songs up for consideration, and wonder how the new tunes will sound next to new favorites and classics. We also want to know what you think, so we're opening up the forum to listeners like you!
You've probably heard it on the air by now, but give the recent 3rdEyeGirl track "FixURLifeUp," featuring Prince another spin, and give it a rating from 1-10. Upload a photo of yourself and your rating (grab a .PDF of the numbers, if you're so inclined) then explain your reasoning in the comments below.
To see what some of the on-air hosts and other staff had to say, just hit "View more photos."
Resources
5 Photos
Barb Abney, Host: "My standards for a Prince related tune have been set high. I enjoy the rock, but if there is a message in "Fixurlifeup" I simply missed it."

(MPR / Nate Ryan

)

Assistant Program Director, Lindsay Kimball

(MPR / Nate Ryan

)

Jacquie Fuller, Host: "Prince joins my mom & my therapist in getting on my case. But the sweet shredding on FIXURLIFE might at least get me out for a jog."

(MPR / Jacquie Fuller

)

Leah Garaas, Music intern, This motivational go-get-em girl power rock anthem loses its effect by putting the spotlight on the Prince himself.

(Leah Garaas

)

Scott Olstad, Associate Digital Producer, Commerce: "'Fixurlifeup' is too generic. It's non-offensive, but I wish it was more distinctive. Guitars could be mixed better. Average but forgettable."

(MPR / Nate Ryan

)
View 4 more photos
---
comments powered by

Disqus