Daft Punk: Lucky streak continues - The Chart Show, June 13, 2013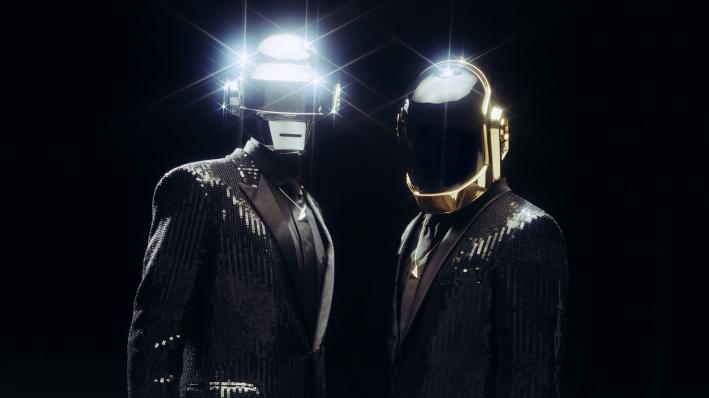 Daft finish on top again as we head towards the summer Solstice -- will "Get Lucky" by the unrivaled song of the summer?!
Two new entries: CHVRCHES, who spell their name differently for web searching purposes, debuts the week following their show at the Fine Line. They stopped by The Current studios for a live performance and chatted with Mac Wilson before their Minneapolis gig.
Janelle Monae returns with a huge collaboration featuring Erykah Badu titled "Q.U.E.E.N." Which one of you is the queen, Janelle? You or Erykah?
This week's CD of the Week gives Queens of the Stone Age a modest boost up the charts, but they're upstaged by this week's biggest leap Savages, who will join them on tour later this summer. Their headlining show at the Triple Rock in July is already sold out.
Polica released a new video for the "TIFF" single this week, but be warned--it's gruesome. I couldn't watch. Dessa also premiered a new video for her next single "Call Off Your Ghost," but "Warsaw" is still holding strong on our charts. Her new album Parts of Speech drops on June 25th, and she's put together a record store tour for the day of the release, making an appearance at all three Electric Fetus locations, Duluth, St. Cloud, and Minneapolis.
Another nice interview done by our friends at NPR features The National discussing how they earned their stripes, and they do just that by remaining at the #4 spot.
Three inductees to the Chart Hall of Fame this week: Vampire Weekend for the third time, the other two being in 2010, Tame Impala for the second time from Lonerism, and a debut for Divine Fits.
TW
LW
Wks
The
Current Chart Show
Artist
Song
1
2
7
Daft Punk
Get Lucky
2
3
12
Vampire Weekend
Diane Young
3
1
8
Alt-J
Dissolve Me
4
4
5
The National
Don't Swallow the Cap
5
6
12
Tame Impala
Feels Like We Only Go Backwards
6
9
5
Lissie
Shameless
7
18
2
Savages
Husbands
8
8
12
Divine Fits
Like Ice Cream
9
5
9
Cloud Cult
Good Friend
10
11
3
Eels
You're My Friend
11
7
6
Jake Bugg
Two Fingers
12
15
7
Polica
TIFF
13
10
6
Fitz and the Tantrums
Out of my League
14
12
8
Thao and the Get Down Stay Down
We The Common
15
19
2
Queens of the Stone Age
My God Is The Sun
16
14
7
Dessa
Warsaw
17
X
1
Janelle Monae
Q.U.E.E.N. feat. Erykah Badu
18
16
8
Har Mar Superstar
Lady, You Shot Me
19
17
4
Sigur Ros
Isjaki
20
X
1
CHVRCHES
Recover
Related Stories
The National: 'We've Earned Our Stripes' Singer Matt Berninger discusses'Trouble Will Find Me,' being in a band of brothers, how his own brother inspired "I Should Live in Salt," and his own sheepish attitude toward the band's recent success.