Watch Dessa Deconstructed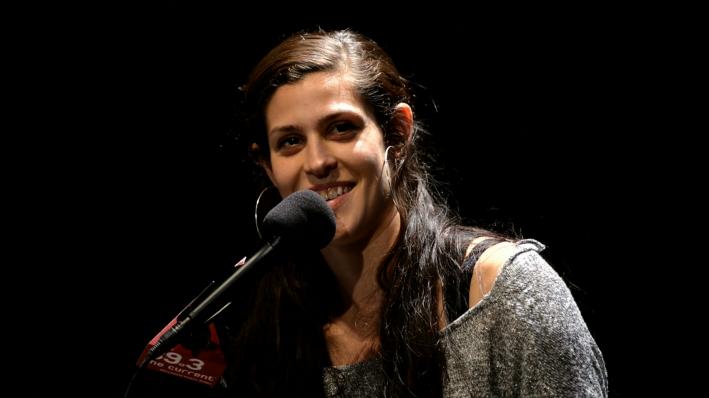 Watch Dessa break down her new album word-by-word and beat-by-beat in front of a live audience at Minnesota Public Radio's UBS Forum.
If you weren't one of our lucky on-air or online ticket winners, you can still enjoy the show! Watch the Dessa Deconstructed stream to see her discuss Parts of Speech, the songwriting process, and how the songs came together.
If you have schedule conflicts with the event, never fear! We'll be airing parts of Dessa Deconstructed July 14 on the Local Show.
Resources
Related Stories
Album Review: Dessa - Parts of Speech At this point in her career, Dessa has little left to prove. In Minnesota, she's achieved total media saturation. Nationally, her profile has steadily risen with vocal support from flagship critics like Robert Christgau and media outlets like Elle Magazine and MTV. And all signs point to Parts of Speech serving as her biggest push toward a mainstream audience yet.
Dessa performs live at the Fitzgerald Theater Dessa played a very sold-out show at the Fitzgerald Theater in St. Paul in support of her newest release, "Castor, the Twin," a reworking of mostly older songs from her extensive catalogue. Enjoy audio and video from the event.
Dessa performs in The Current studios Dessa stopped by The Current studio to promote her debut release "A Badly Broken Code."
1 Photo
Dessa and The Local Show host David Campbell discussing her new record Parts of Speech.

(MPR / Nate Ryan

)