Dawes stops by The Current studios for an impromptu session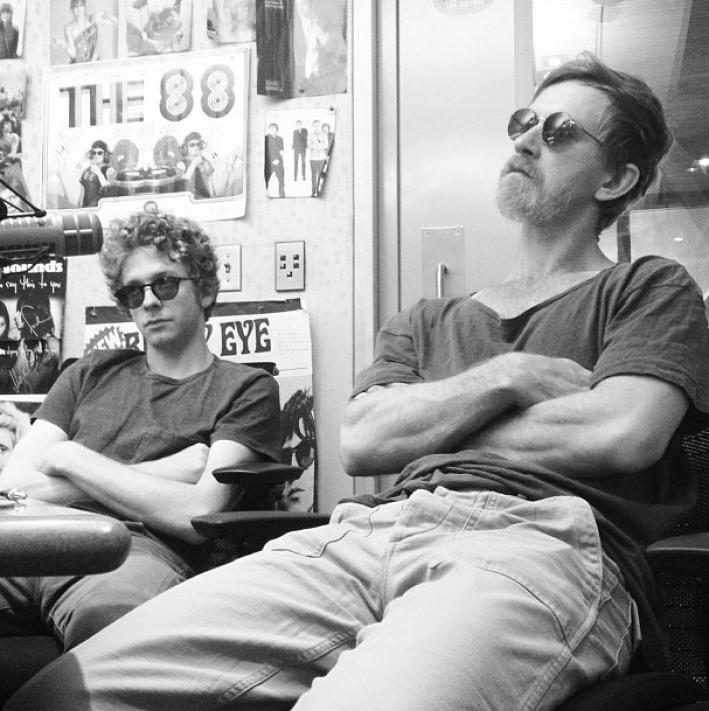 Dawes stopped by The Current studios for an impromptu interview and in-studio session during their time off between two sold out First Avenue shows.
Barb Abney and the Los Angeles based band talked about Minneapolis, opening for Bob Dylan, collaborating with Creedence Clearwater Revival's John Fogerty, and as a special treat, they played a live acoustic version of "Most People."
Nate Ryan of Minnesota Public Radio recorded a snippet of their session.
Dawes plays their second night of sold out First Avenue shows with openers Shovels & Rope and Paul Spring tonight.
Songs performed:
"Most People" off Stories Don't End
Resources
Related Stories
Dawes perform in the UBS Forum Warmly received by the crowd, Dawes broke to talk to Mark Wheat a couple times during their five-song set, covering topics ranging from frontman Taylor Goldsmith's hesitance to try the Minnesota State Fair's trademark junk food and the mystery of how the band were chosen to open for Bob Dylan this summer.
Album Review: Dawes - Stories Don't End As we've seen from earlier songs like "A Little Bit Of Everything," Dawes are not afraid to lay it on thick to find the emotions that resonate, and with "Stories Don't End" seem to have made a conscious decision to put Goldsmith's words front and center.
Dawes live at SXSW In just a few short years, Los Angeles folk-rock act Dawes have become one of the most sought-after indie/alternative acts in the country, with their trademark emotive alt-country sound gaining them thousands of fans.