Album Review: Mayer Hawthorne - 'Where Does This Door Go'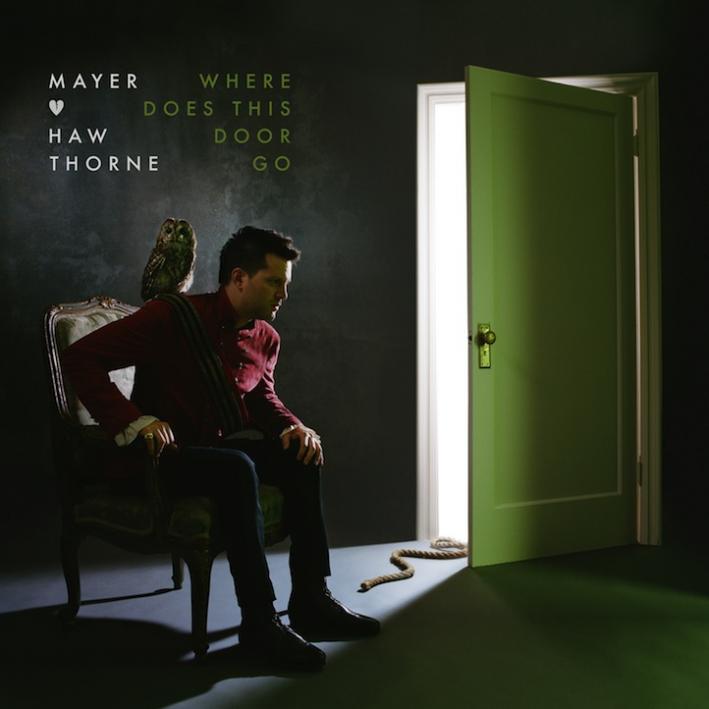 Mayer Hawthorne is known for delivering Motown and even Barry White influenced vintage R&B, but his 5th studio album Where Does This Door Go is a little different. He seems to have ditched the retro-soul influenced sound in favor of something a little more modern, maybe inching toward "pop-radio" territory like his buddy Justin Timberlake.
Hawthorne told Rolling Stone Magazine, "This is the album I always should have made ... It was very freeing for me." He admits to feeling restrained by the Motown-soul sound for which he'd become known. "In the past, I've approached the songs with a certain sort of box that I was in where it had to sound a certain way," he explains. "I was very focused on maintaining my Detroit roots."
Stream Where Does This Door Go in full from The Current.
He hasn't given up on the old-school soul--he's just given it a makeover. You can still hear the influence of Hall and Oates or Stevie Wonder on tracks like "Back Seat Lover." His soulful vocal on this one might make the ladies swoon, especially when he hits the falsetto!
Even with the Steely Dan inspired tune "Wine Glass Woman," this is probably Hawthorne's most hip-hop influenced album yet. Pharrell was enlisted to help produce, and hip-hop sensation Kendrick Lamar does his thing on the track "Crime," an ode to parties broken up by the police, and his usual suave loverboy sound isn't heard.
On one of the more surprising tunes on the album, "Allie Jones," which features a reggae/dub groove over Hawthorne's smooth as silk vocal, he branches out nicely. Nothing like a little reggae inna summertime!
Ultimately Mayer Hawthorne hasn't changed that much. He still delivers great soulful songs. On Where Does This Door Go he just gave his sound a new coat of paint!
Resources
Related Stories
First Listen: Mayer Hawthorne, 'Where Does This Door Go' In the course of three studio albums, Hawthorne has transformed himself from underground indie-soul curiosity to imminent star. Hawthorne has long been a student of the music that precedes him, with skills as a composer, arranger and multi-instrumentalist that take him well beyond mimicry.