New Hot: UK veterans return, and soul and twee reign supreme from two rising bands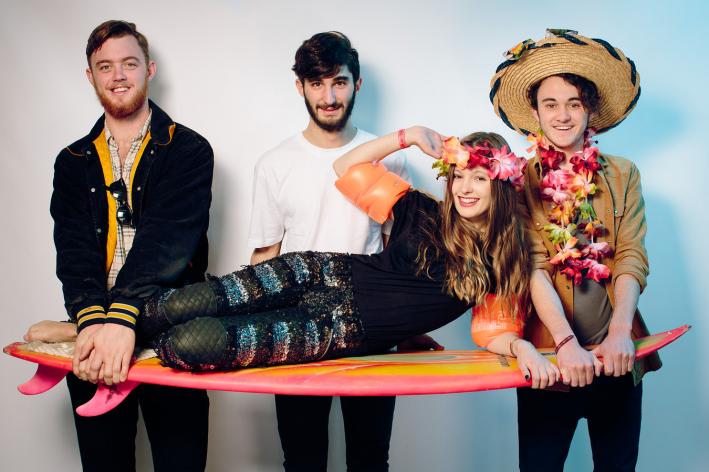 This week on New Hot, read about a musician who has gotten nods from some of Top 40's most popular artists, plus some young kids whose song "Awkward" took the world by storm in 2012. These are our recommended releases for July 16.
Pet Shop Boys — Electric
Pet Shop Boys are the most successful duo in the history of UK music, selling over 50 million copies of their records since forming in 1981, and earning a spot in the Guinness Book Of World Records in the process. With multiple Brit awards and 22 Top 10 hits under their belts, it should be expected that Neil Tennant and Chris Lowe will once again get accolades on the heels of their new album Electric. It's immediately noticeable that the band has gone in a different direction, making their most dance-influenced record yet only a year after their last release. The album features English rapper Example, a Bruce Springsteen cover, has already received universal acclaim across the world and has become their best reviewed release in years.
Pet Shop Boys: "Axis" — Rate, Request or Recommend this song »
Mayer Hawthorne — Where Does This Door Go
Not too long ago, Michigan born Mayer Hawthorne was putting out lo-fi releases on Stones Throw Records, the home of Madvillain, Homeboy Sandman and Dam-Funk. He's since left the venerable indie label for the big leagues and people are taking notice. He has gathered endorsements from Kanye West and Justin Timberlake, as well as collaborations with Kendrick Lamar, Pharrell and Jessie Ware on new album Where Does This Door Go. Mayer Hawthorne can be considered one of the fastest rising artists since beginning his career in 2008, skyrocketing to critical acclaim with widespread radio airplay on almost every format in the United States.
Mayer Hawthorne: "Her Favorite Song" — Rate, Request or Recommend this song »
San Cisco — San Cisco
One of the bigger success stories of 2012 was the rise of Australian quartet San Cisco. With all of the members either in high-school or having just graduated, their twee-pop shot to the top of the charts Down Under, with "Awkward" becoming one of Triple J's highest rated singles not far from The Black Keys and Gotye. When they broke into the market stateside, they quickly gathered steam, playing only three cities on their first tour: New York, Los Angeles and St. Paul. Now they've gone on four tours since last summer, won Most Popular Single at the 2012 Western Australian Music Industry awards and signed to Fat Possum, joining bands like Andrew Bird, Smith Westerns and Dinosaur Jr.
San Cisco: "Rocket Ship" — Rate, Request or Recommend this song »
Resources