Today in Music History: One Of The Worst Music Movies In History Opens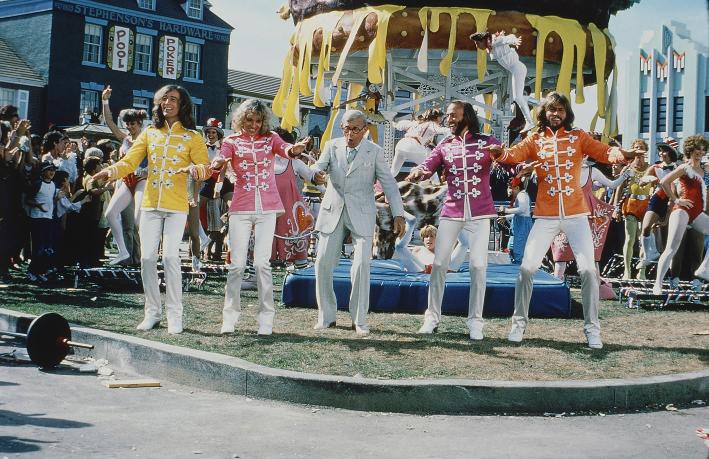 History Highlight:
Today in 1978, the film Sgt. Pepper's Lonely Hearts Club Band opened, and tanked hard. Savaged by critics, it became a legendary Hollywood flop despite appearances by Peter Frampton, The Bee Gees, Aerosmith, Alice Cooper, Tina Turner and others. The movie did produce a handful of notable Beatles covers, however, and we played Earth Wind and Fire's "Got To Get You Into My Life.
Also, Today In:
1967 - The Beatles met Maharishi Mahesh Yogi after his lecture on Transcendental Meditation in London. The Maharishi invited The Beatles to travel with him to Bangor, in North Wales, to attend more lectures. They accepted his invitation.
1977 - The original Led Zeppelin line-up played their last ever show in the United States. Two days after their concert at the Oakland Coliseum, Robert Plant learned that his 5-year-old son Karac had died of a stomach infection and canceled the rest of their tour.
1997 - Police gave Oasis singer Liam Gallagher a formal caution after he admitted criminal damage following an incident with a cyclist in Camden, north London. Gallagher had grabbed the rider from the window of his chauffeur-driven car and broken the man's sunglasses.