Fury Things performs in The Current studios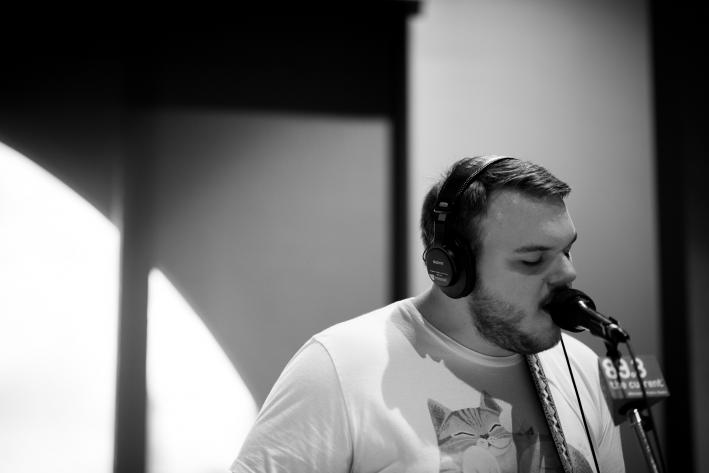 One of most impressive local bands to spring into the spotlight this year has been Fury Things, a power trio taking a cue from some of the best alt-rock bands that came to fruition in the '90s like Dinosaur Jr. and Superchunk.
Their two EPs — one recorded in 2012 and another earlier this year — are instances of immaculate production and emulation. And considering that they whipped through the songs with little to no retakes, it will be interesting to see how a debut full-length turns out as they continue to work with Ed Ackerson at the renowned Flowers Studio.
But it isn't all about giving a nod to the greats. Fury Things are more stripped down, more hooky and have plenty of fuzz to measure up on their own. For this Local Show session, the band talks with David Campbell about touring Canada during the great Calgary flood, casting J Mascis as Gandalf and how it feels to practice in an old acrylic fabrication warehouse.
Songs performed: "Harsh," "Matter" and "Vapors"
Guests
Resources
7 Photos
Kyle Werstein and Devon Torrey Bryant of Fury Things perform in The Current studios

(MPR / Nate Ryan

)

Kyle Werstein and Devon Torrey Bryant of Fury Things perform in The Current studios

(MPR / Nate Ryan

)

Devon Torrey Bryant performs with Fury Things in The Current studios

(MPR / Nate Ryan

)

Andrew Neil Carson performs with Fury Things in The Current studios

(MPR / Nate Ryan

)

Andrew Neil Carson performs with Fury Things in The Current studios

(MPR / Nate Ryan

)

Devon Torrey Bryant performs with Fury Things in The Current studios

(MPR / Nate Ryan

)

Kyle Werstein's guitars in Fury Things

(MPR / Nate Ryan

)
View 6 more photos