Album Review: Superchunk, 'I Hate Music'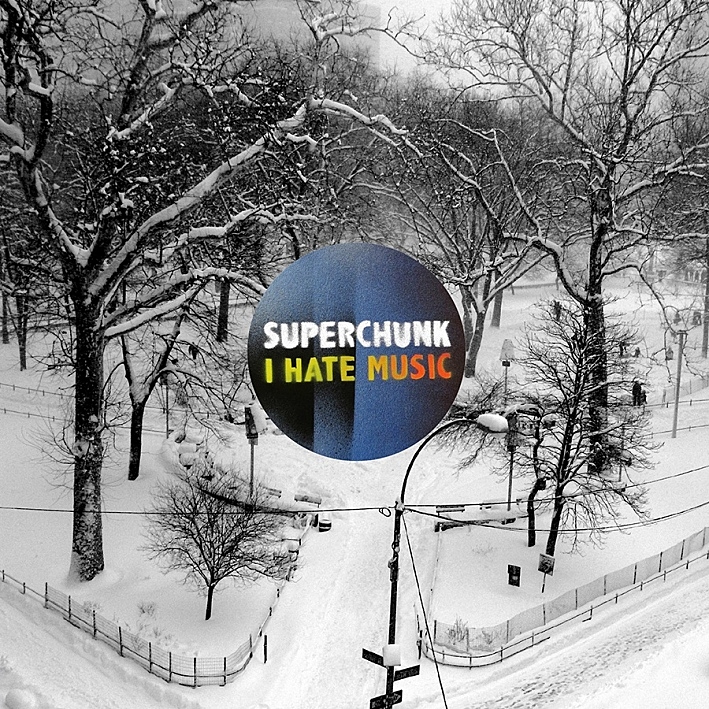 The best indie rock album of the year comes from a band with a career spanning over two decades. This band dropped their label to maintain their independence in an era when major labels were throwing money at indie and alternative music. They've worked with rock luminaries such as Steve Albini, John Reis, Brian Paulson, and Jim O'Rourke. And the label they formed to release their sophomore album — Merge Records — changed the music industry and signed huge acts like Arcade Fire. This band is Superchunk.
Superchunk titled their tenth full length studio album I Hate Music. The ironic title suggests the band still wears its juvenile playfulness, begging aging hipsters to lighten up. In fact, the lead-up to the album sounds like a good episode of Portlandia. Aging indie rockers take a long hiatus, leaving their fans longing for something that lives up to the music of their college years. After spending time focusing on changing the world, the band realizes it's time to reunite for one last album. Then something surprising happens. It turns out the aging hipsters of yesteryear are also the last people on the planet who will actually pay for music.
So as Superchunk ironically declares they hate music, the band shows no signs of breaking up. And why should they? They have recorded one of the best albums of their career. Staying true to their sound and vision for making music, I Hate Music is comforting to music fans looking for the next best thing among younger bands trying to mimic what Superchunk accomplished in the past.
The teaser track released earlier this summer, "FOH," presented only one side of the new material. While the entire album maintains their signature upbeat pace and energetic riffs, the album plays like a great live show. The songs are varied between quick and to the point tracks with a punk edge like "Staying Home", to the cleverly titled hook-driven "Me & You & Jackie Mittoo".
I Hate Music is over as quickly as it begins and it leaves you wanting more ... kind of how you felt when college was over too.
Resources
Related Stories
---
comments powered by

Disqus