Weekend Arts Roundup: Everywhere You Turn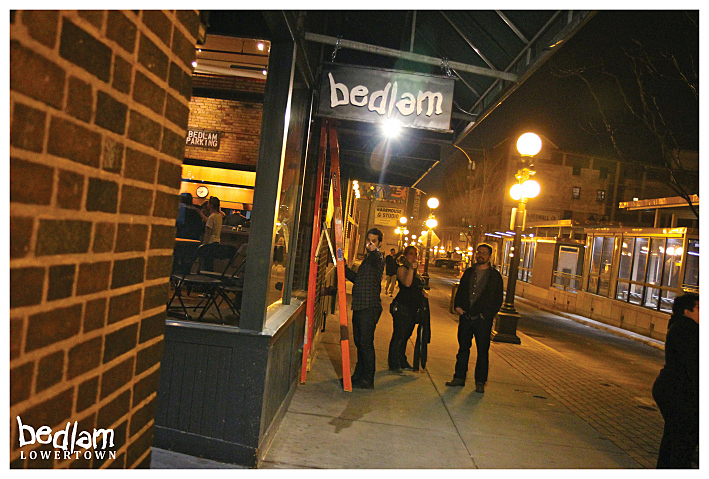 MPR News Arts Reporter Marianne Combs joins The Current's Steve Seel and Jill Riley to talk about these arts events:
Music in Mears: This weekly music celebration in Mears Park in St. Paul has been going on since June, but there are still two more Thursdays left to enjoy it. Tonight's musical acts are Barbara Jean and Chastity Brown.
The Big Lowdown: Bedlam Theatre is moving to St. Paul's Lowertown neighborhood, and in preparation for that, it has partnered with Live Action Set to present this roving theater experience that moves from spot to spot throughout Lowertown. The peripatetic story follows a young man seeking advice, providing a theatrical framework for exploring Lowertown's many nooks and crannies. Shows happen this Friday, Saturday and Sunday.
LoLa Art Crawl: The League of Longfellow Artists (LoLa) is hosting its fifth annual neighborhood art crawl. This walking-friendly, neighborhood-friendly celebration of artistic output features the work of 150 South Minneapolis artists. The festival happens Saturday and Sunday, 10 a.m. to 5 p.m. both days.
Internet Cat Video Festival: The Minnesota State Fair opens today, and next Wednesday, Aug. 28, at 7 p.m., Walker Art Center will bring its spectacularly popular Internet Cat Video Festival to the State Fair Grandstand. The evening's lineup also includes appearances by special guests and celebri-cats, including "Keyboard Cat" creator Charlie Schmidt, and Henri, Le Chat Noir.
Listen to the audio for more detailed information about these arts events.
Marianne Combs joins The Current's Morning Show for the Weekend Arts Roundup every Thursday at 8:30 a.m. Read about all the latest arts news at the State of the Arts blog at mprnews.org.
Related Stories