Cover Me Impressed: the story behind the 'Tim' album art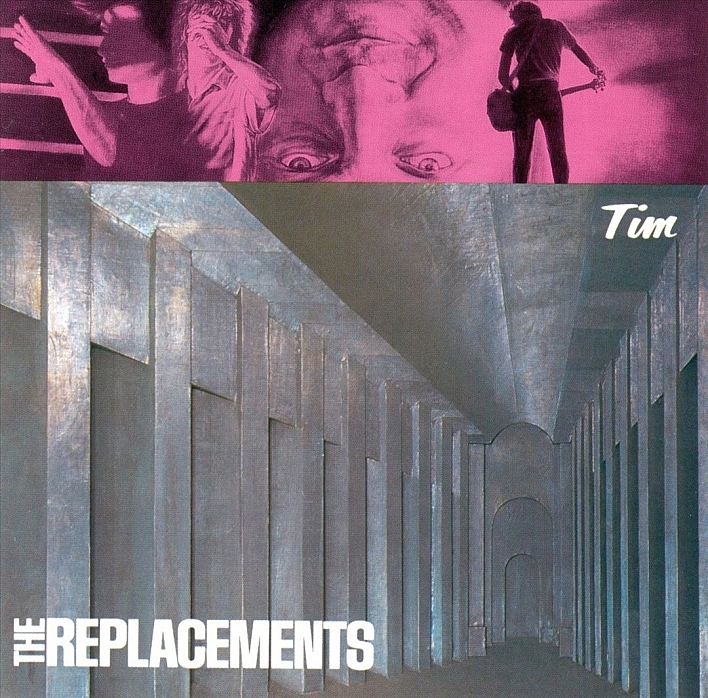 It was a matter of right place, right time. Granted, Deborah DeStaffan had already put herself in a place with high potential: She was living in an artistically charged community in Lower Manhattan; among DeStaffan's friends were such artists as Robert Longo, Cindy Sherman, Eric Bogosian and Nancy Dwyer.
One evening, DeStaffan was hanging out with Longo, when a relative newcomer to the group — Hopkins, Minn., native Tim Carr — came in with an idea. "Tim was involved in the music scene and was looking for an art director, someone to put an album together for the Replacements," DeStaffan recalls. "They asked me if I was interested in working on it, and I got the job."
DeStaffan was working at Rolling Stone and Esquire at the time, and although she didn't know the Replacements personally, she knew their music. The night she, Longo and Carr brainstormed the cover of the forthcoming album, the three friends gathered round a large table in Longo's studio; Carr had a mastered copy of the new LP and put it on the turntable. "Tim was talking about how much he liked the music," DeStaffan says. "We were listening to it and working, getting a sense of what was going to happen, how the images would work, what would be important.
"And of course," DeStaffan adds, "we were on a very tight deadline. Most are!"
The cover design
The cover of Tim features a bright element containing Longo's drawings of the band members (from left to right, Chris Mars, Paul Westerberg, Bob Stinson and Tommy Stinson). Although DeStaffan acknowledges the hot pink is a color of the time, the drawings themselves are representative of Longo's larger oeuvre; specifically, his "Men in the Cities" collection. "His work is a lot about a moment, a gesture," DeStaffan explains. "There is a little bit of angst, a little bit of tension, a little bit of foreboding. It really was his style to capture individuals in that moment."
View a gallery of Robert Longo's "Men in the Cities"
By contrast, DeStaffan describes the lower portion as more painterly, and to this day she is captivated by the juxtaposition of the drawings of the band and the painting of the tunnel. "It's architectural, it's structural," she says. "It's going somewhere, but you don't know where it's going."
An artist's eye
Although she insists she wouldn't change a thing about Longo's artwork, there are a couple things DeStaffan would change about Tim if she had it to do over again.
First, the back of the album features a small photo of the band. "I'd take that photo and make it giant and even go straight black-and-white with it," DeStaffan says. "I didn't want it small and I didn't want that yellow box around it — I don't like boxes."
Second, DeStaffan says she would change the appearance of the word "Tim" on the front and back covers. Specifically, DeStaffan says she would prefer to have hand-drawn the lettering — a self-designed font — and made it larger and more integrated with the surrounding artwork.
And with the Replacements launching the Riot Fest tour in Toronto this week, it's apropos DeStaffan dispels a perception many Canadians may have held: Is the "Tim" typeface inspired by Tim Hortons restaurants? "Absolutely not," she says. "I've just learned of Tim Hortons in the last year or two. I think I saw it in Penn Station in New York."

The 'Tim' on the Replacements' album may resemble the 'Tim' in the Tim Hortons logo, but according to DeStaffan, it is purely coincidental. (MPR graphic by Leah Garås).
The album title
It stands to reason the Tim album may be named for Tim Carr, but DeStaffan is unsure about that.
Replacements' producer Peter Jesperson feels only slightly more certain. In an email to The Current's Andrea Swensson, Jesperson wrote, "I clearly remember Paul [Westerberg] saying one day, 'I think we should call the album Tim. I said, 'Why?' And he said, 'Because it's such a nice name.' So, as far as I know, the title Tim had nothing to do with Tim Carr. I think Paul just pulled it out of thin air. But the only person who really knows is Paul."
Artistic career
Although DeStaffan has photographed and documented many music and arts events, Tim is the only album cover she's done. She has worked as an art director for magazines and in fashion. A few years ago, however, she took a different tack.
DeStaffan studied arts education at Brooklyn's Pratt Institute, and she now teaches high school art at a New York City public school. "Good art is about ideas and it's about a passion and it's about something that you really want to put forward that people can have access to," she says. "My students and I talk about that a lot."
They also talk about music. "I love music, and I love that my students love music," DeStaffan says. "I like to make sure that they understand that it's all about observing life."
And as for the creative bunch from Lower Manhattan? DeStaffan remains friends with Longo, Sherman and others from those days; they still get together at least once a year. "It's a great group of people, and still very supportive of each other," she says. "We're kind of salt of the earth, and I think that's why everyone kind of gravitated to each other."
Resources
Related Stories
---
comments powered by

Disqus