Interview: Paul McCartney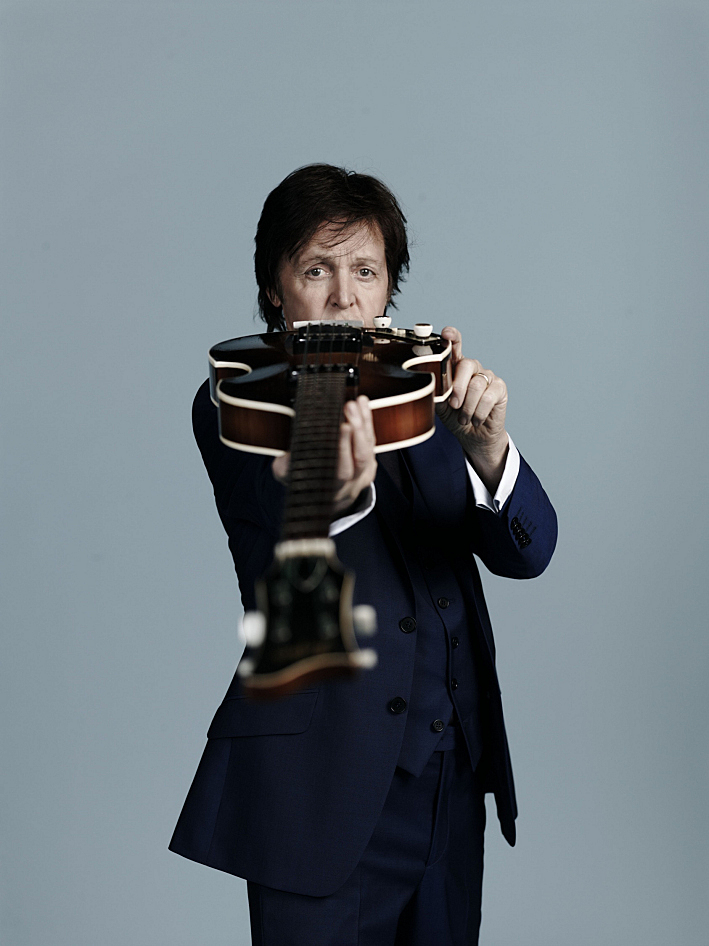 Paul McCartney has released a new single, the appropriately titled "New," and it's coming out ahead of his upcoming album, which is set to release in the U.S. on Oct. 15.
For the first time in the history of The Current, Paul McCartney was interviewed by Steve Seel and Jill Riley.
In discussing the new album by telephone with Steve and Jill, Sir Paul describes how he connected with producer Mark Ronson, what is was like to improvise in studio with Paul Epworth, and how he appreciates the genealogy of his other producers, Ethan Johns and Giles Martin.
And could a future project between McCartney and Prince be in the offing?
Resources
Related Stories
Your Questions for Paul McCartney Tomorrow at 8:30 a.m., The Current's Steve Seel and Jill Riley will share their interview with Paul McCartney. In the meantime, we put the question out on Facebook and Twitter: What would you ask Paul McCartney if you had the chance to interview him. Here are some of your replies.
Listen: Something 'New' from Paul McCartney Today, Paul McCartney has made some New music available. Speaking about the track, Paul said: "We can do what we want, we can live as we choose." Steve Seel and Jill Riley aired the track this morning on The Current's Morning Show. You can listen again here.
1 Photo
Paul McCartney pre-order cover of 'New'.

(Concord Music Group, Inc.

)