Musicheads Essentials: The Replacements, 'Let It Be'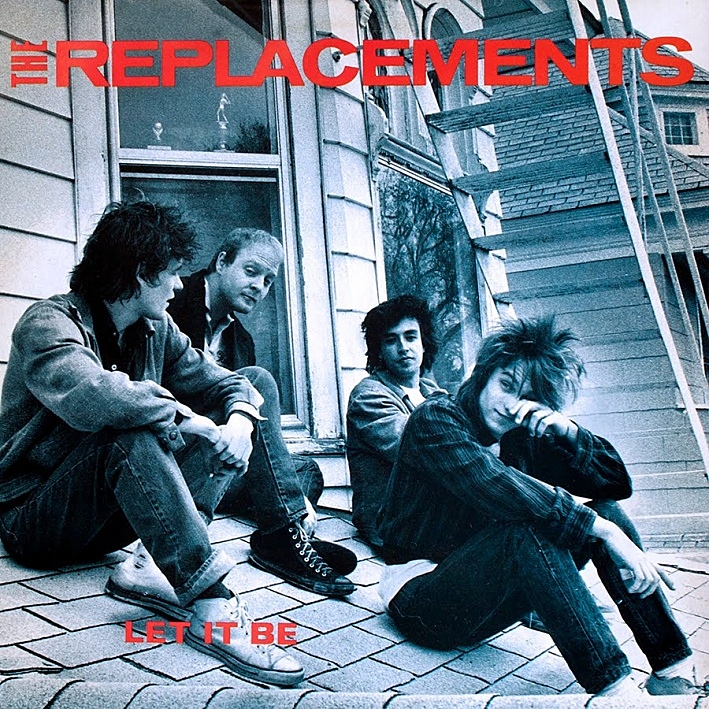 It's a shame that the band members were going through one of their many breakups when they were working on Let It Be. Recorded in a cold studio, tempers wearing thin, extra musicians coming into the mix for the first time, and who could forget what they did on that rooftop?
Oh, wait — the Replacements' album Let It Be?
That record actually shares a few similarities with the Beatles' Let It Be, but while the Beatles were exhausted when they gathered in early '69 to try to "Get Back," the Replacements were hitting their stride with 1984's Let It Be. The 'Mats had proven they could play loud and fast punk rock as well as anyone on their debut Sorry, Ma, and they showed hints of more depth on Hootenanny, but it was on Let It Be that the mix of utter sincerity with could-care-less attitude mashed up to produce a classic that is considered by many to be one of the best albums of the '80s and remains a touchstone for artists from then till now.
Essential as breathing to musicheads and to anyone alive, Let It Be sums up the Replacements — from the iconic cover photo to the last cacophonous note. If the Replacements never recorded another song, their reputation and impact would still be massive.
As lead 'Mat Paul Westerberg explained, "Playing that kind of noisy, fake hardcore rock was getting us nowhere, and it wasn't a lot of fun. This was the first time I had songs that we arranged, rather than just banging out riffs and giving them titles."
The album careens from seemingly "dumb" rockers like "Tommy Gets His Tonsils Out" or "Gary's Got a Boner" to songs of infinite heartache like "Unsatisfied," "Sixteen Blue" and "Answering Machine." The zigzag sonic contrast seems to make each style more powerful. Add in a fairly straightforward cover of Kiss' "Black Diamond" — which is so not punk as to be incredibly punk — and you've got a timeless album like none other at the time and probably not possible to make today.
One motivation for some of the songs seemed to be Westerberg's observations of what bassist Tommy Stinson was going through as a touring rock veteran / high school dropout / punk sex symbol by the tender age of 15. You can extend this theme to the group's collective coming of age as a band, as people, and as music became a career for them — with Let It Be being the band's last album on Minneapolis indie label Twin/Tone before jumping to major label Reprise for 1985's Tim.
Let It Be was lauded by tons of critics, and it was the first Replacements' album that had a major impact outside of the Twin Cities on the next generation of rockers. As head Decemberist Colin Meloy wrote in his 331⁄3 book on the album, "I listened to Let It Be endlessly. The record seemed to encapsulate perfectly all of the feelings that were churning inside me. Paul Westerberg's weary voice sounded from my boombox and I trembled to think that here I was, thirteen and the 'hardest age' was still three years in the making."
Like for Meloy, this was an album that inspired me and my friends into believing we can do this too, and I went from interviewing Westerberg for my college paper in the fall of '84 to my band opening for the Replacements a year later.
Preceeding the release of Let It Be was the single and album kickoff "I Will Dare," maybe the closest the Replacements ever came to matching their heroes Big Star's "September Gurls" as a perfect pop song. With a Peter Buck guitar solo cameo and Westerberg on mandolin, the track was a long way from Sorry Ma's thrash; Westerberg himself noted that the song's title was an apt motto for the band, saying, "We'll dare to flop [. . .] We'll dare to do anything."
Far from a flop, "I Will Dare" catapulted the band to the top of the college charts — and captured a band that had fully found its voice. Although Let It Be was that ideal moment in time when the Replacements reached near perfection, the road ahead would be filled with other successes (more great songs, some money and fame), but also change and heartbreak (moving to a major label, too many drugs, firing original guitarist Bob Stinson, and eventually the painful dissolution of the band).
If ever an indie-rock album felt like freedom, like an adventure, or like the heartache, joy, ridiculousness, angst and celebration of life itself, it was Let It Be. Like Colin Meloy, I was a young man feeling that "hardest age," wearing out my copy of the album and wondering what would be ahead in life and love and music, and Let It Be was the soundtrack to seeking those answers. Nearly 30 years later, some of us have found answers, some of us sadly never did (RIP Bob and too many more) and some of us are still asking. And Let It Be is still on that soundtrack of timelessness — not only for the generation like me who were there, but for anyone who has felt those feelings and asked those questions since . . . or who ever will.
Resources
What is Spotify?
Related Stories