Album review: Lorde, 'Pure Heroine'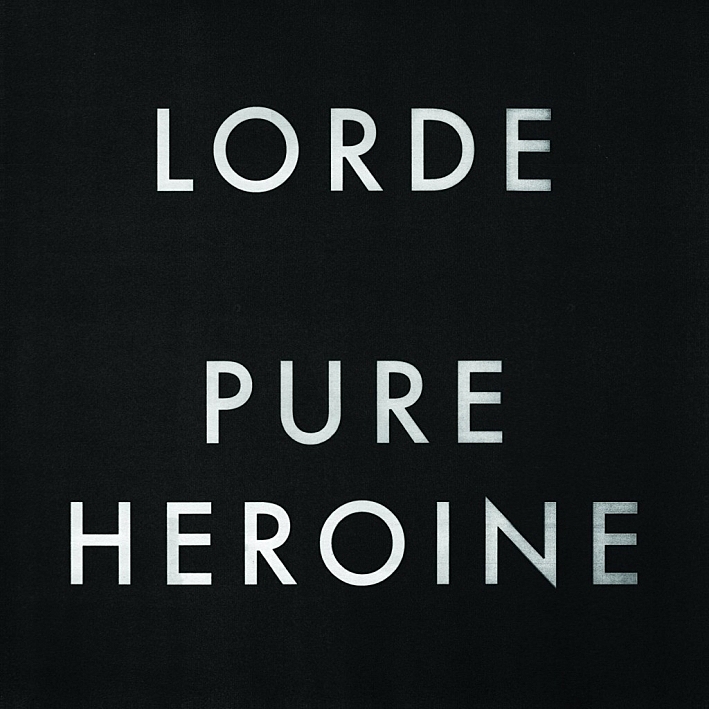 2013 appears to be the year of the break-out debut single. The story goes like this: if your single is strong enough, you get significant press, praise and enough hype and money to fund a debut album well beyond the means of most fledgling artists. Such is the case with Lorde's Ella Maria Lani Yelich-O'Connor.
And she's not alone. Lorde follows the same trajectory that other hitmakers — such as CHVRCHES, Icona Pop and HAIM — have experienced this year. Icona Pop sold millions of copies of "I Love It," fueling their debut. Same with CHVRCHES' "Recover," which was actually the follow-up to sleeper hit "The Mother We Share." And HAIM had several singles (like 2012's "Falling") under their belts before Days Are Gone even hit stores.
With Lorde, it was the strength of "Royals," an atypical anti-pop song that thrust her into the spotlight. It's uniquely catchy, featuring a sparse and repetitive beat that ensures you give full attention to O'Connor's voice and phrasing. The song is so disarming, when you hear it on the radio, you may think for a moment, "How did this song get so huge?" But it isn't just huge. It's global. "Royals" is currently enjoying airplay on nearly all major radio formats, including Top 40 airplay across the world. That success has paved the way for Pure Heroine.
And that's why the story of Lorde is so insane. "Royals" has sold over 2.3 million singles, with over 2 million of those coming from the United States alone. It wasn't an overnight claim to fame, though. Released back in March in New Zealand, it took until August for her to top the Billboard Alternative Songs Chart, the first time a solo woman musician has done so since 1996, (that fact alone is dumbfounding).
Pure Heroine is the sweetest sixteenth birthday present that O'Connor could've asked for. She released the song, went right back in the studio and made sure she had material ready to go as the hype continued to build. And lucky for her, Pure Heroine has become one of best-reviewed records of the year.
The album stands on its own merits, but perhaps what's most compelling (for the press) is Lorde's charm as a girl from the other side of the world who transgressed industry boundaries without breaking character. Many critics have congratulated her on not being a manufactured pop star like others currently in the mainstream. Lorde plays devil's advocate to everything happening in popular music today. She is the antithesis of a modern pop star, and O'Connor notes frequently how she turned down a tour with Katy Perry to preserve her aesthetic and ideals. That alone carves out a specific niche of audience that will follow her every move. And she will make a lot of money off of that attitude.
She simultaneously connects with young fans who aren't quite digging the state of pop music on Top 40 radio, as well as grown-up fans who sympathize with the trials of adolescence. O'Connor's young voice and unadulterated complaints about finding your place in the world resonates with a wide audience. There are smart and sometimes overtly simple lyrics in the mix. She's casting a wide net, and it works.
Pure Heroine is a great record. Whatever Lorde does, and if anyone wants to write a long-winded article on the implications of her quick fame (like me) it's fine — none of it really matters. Because if she continues to put out songs like "Royals," "Team" and "Tennis Court," Lorde will find herself getting a well-deserved Grammy award.
Related Stories
1 Photo
Lorde

(Garth Badger

)