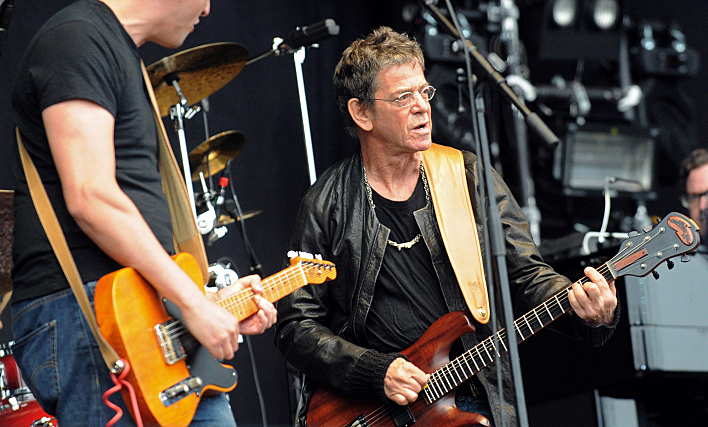 The staff at The Current reflect on the music of Lou Reed in the wake of the rock pioneer's passing on Sunday at age 71.
Barb Abney
Lou Reed's "Walk On The Wild Side" will always be my "go to" Lou. It was the song that introduced me to his work and it used to get quite a bit of airplay (on the Cincinnati radio station WEBN) as I was growing up. The first note possesses such a buoyancy, that once it has played, I'm in it for the long haul!
Bill DeVille
When I was growing up, I remember buying Walk on the Wild Side: The Best of Lou Reed in the cutout bin at the local drugstore. The first track on the first side is "Satellite of Love." It struck me the first time I heard it! It's downright pretty with its lush layered choral harmonies. The line in the song, "Satellite's gone up to the skies / Things like that drive me out of my mind" inspired me to play this one on the air immediately after finding out about Lou's passing. There will never be another Lou Reed.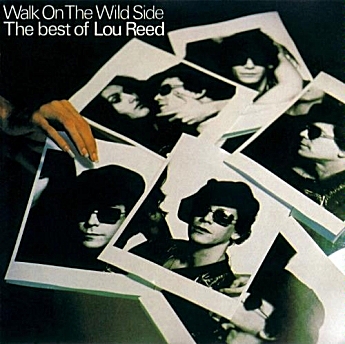 Walt Dizzo, Duluth Local Show host
"Heroin" — "Just a warning, this next song is pretty graphic. It's a tough one to play, but I think it's still important." Listening to the radio in junior high and hearing the DJ on REV105 spin this song, with that introduction, during a midnight broadcast is when I realized I wanted to do radio.
Jacquie Fuller
"Perfect Day" is a personal favorite and a standout Lou Reed track. I find so much about this song satisfying: the dissonance created between its sweet lyrics and sonic gloom, the way the it ebbs and swells, the slow way it reveals its complexity. Just ... so good.
Jade
"Sweet Jane" — When I was little, my Dad told me he was singing "Sweet Jade" and so I thought the song was for me. It was a sad day when I realized that it actually was "Sweet Jane," but by then it was already one of my favorite songs.
Mary Lucia
"Rock and Roll" — "My life was saved by Rock and Roll": Amen to that Lou. What a legacy he left behind. Reminds us all to at least once in our lives take a walk on the wild side.
Jim McGuinn
"Vicious" from Transformer. There's this relentless stomping groove, then those lyrics "hit me with a flower / you're so vicious" — it seems like a refutation of hippie culture that you can dance to — I give it a 96.
Jill Riley
The Velvet Underground's The Velvet Underground & Nico (1967) is an essential album for any music enthusiast. The go-to track is the VU favorite "Heroin." Not only does the song address drug use in a lyrical form, but the tempo, instrumentation and feeling of the song mimics what the high must feel like.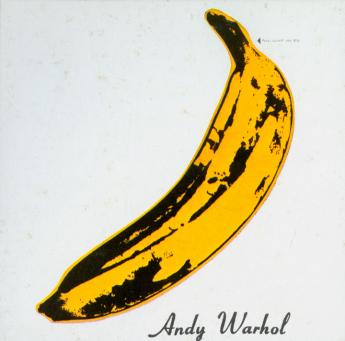 Jake Rudh
"Sunday Morning" by The Velvet Underground — It's no secret that the Velvets are known for their gritty, psychedelic side which went on to inspire not only countless bands, but entire genres. My personal favorite flavor of the band however is their softer side. Tracks like "Who Loves the Sun" and especially "Sunday Morning" with its innocent-sounding celesta bring out an entirely different and welcomed vibe. It proves not only the depth of the group as artists but how shade-wearin', black-leather-clad rockers can be just as cool singing soft as they can hard and heavy.
Andrea Swensson
"Pale Blue Eyes" — A lot of fuss has been made this week about how cantankerous Lou Reed could be, but he also wrote some very sweet, sentimental songs. I think Chan Poling said it best, in an interview earlier this year: "We hit this neat little interesting crux where Lou Reed and the Velvet Underground were singing these very simple, folky kind of songs, but with a coolness to it. Do you sense it? Where all of a sudden sincerity was hip?"
What Lou Reed tracks stand out for you? Share your thoughts in the comments section below.
Related Stories
---
comments powered by

Disqus