Does your Halloween costume rock? Enter our #SpookySelfie contest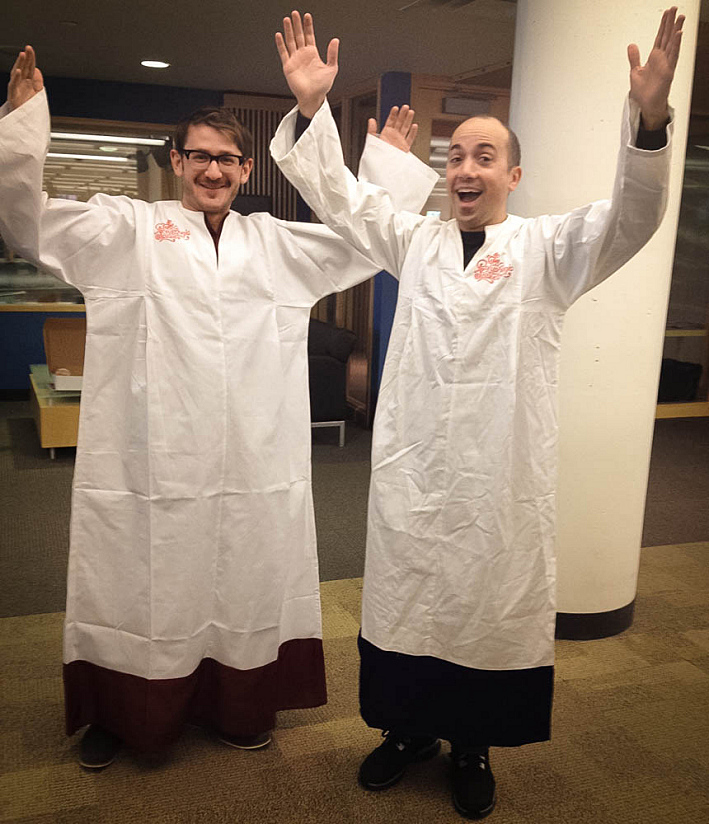 It's Halloween and you've put a lot of effort into your costume. Why don't you share it with us?
Our panel of judges (aka The Morning Show) will pick the best costume, and the winner will receive a pair of Polyphonic Spree chorister robes and a copy of their latest disc, Yes, It's True.
Too good to be true? Hardly. But here's how it works:
1.) Read the official rules.
2.) Follow @TheCurrent on Twitter.
3.) Tweet a photo of yourself in your costume to @TheCurrent with hashtag #spookyselfie between 12 p.m. (noon) on Halloween and 12:01 a.m. Friday November 1, 2013.
Winner will be notified on Friday, November 1, 2013. We'll post our favorite entries here.
Related Stories