Portland-based Dresses embark on first tour, stop by New Hot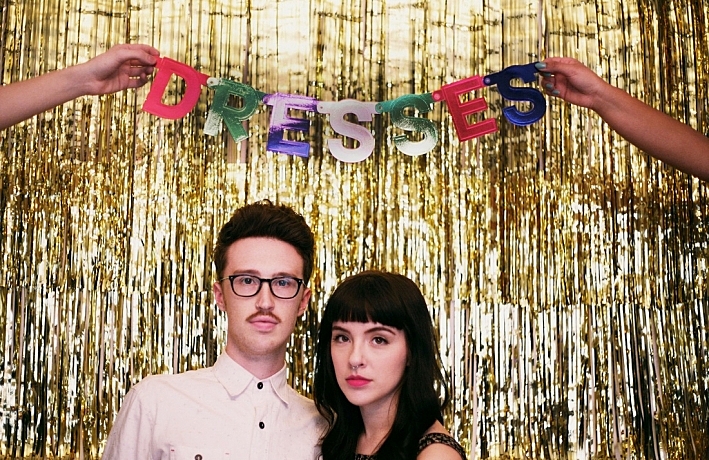 Add Dresses to the long list of recent bands who are impossible to search for on the internet. But their name has some significance — Dresses' music is seriously a no-frills affair. It's light, cheery pop with surfy hooks that don't require a complicated band name.
The Portland-based duo have embarked on their first nationwide tour. The young couple of Timothy Heller and Jared Ryan Maldonado only started playing together in the past two years after high-school, but they've managed to assemble a coherent sound that garnered the attention of influential L.A. punk label SideOneDummy Records. Dresses' signing is a different direction for the label to take, but its management has been vocal regarding their faith in the band's sound.
For this interview on New Hot, lead vocalist Timothy Heller talks with David Safar about the Portlandia stigma, why she's listening to a lot of Drake and the pros and cons of experimenting with genres for their first album.
Resources