Album Review: Poliça, 'Shulamith'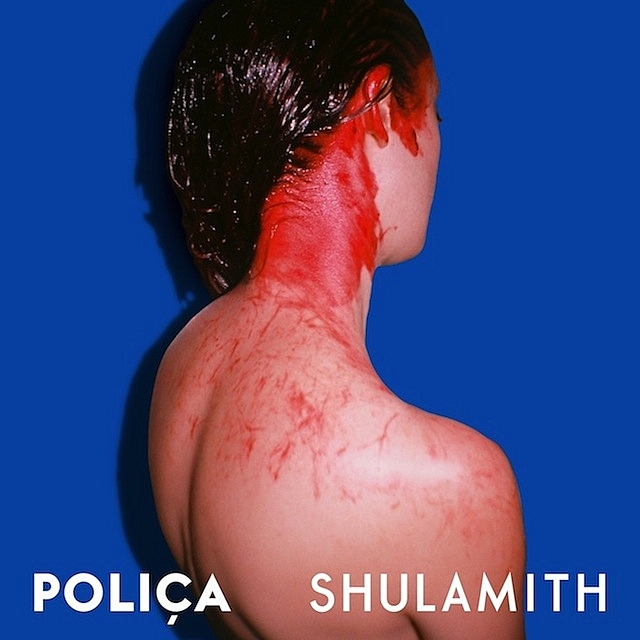 It's impossible for me to be an unbiased observer of this album. When Channy performed her last show with her old band Roma Di Luna in Luverne, Minn., I was touched by how she imbued everything she did with a wonderful spirit. When I heard the first recordings of Poliça, I also realized what a massive step she had taken creatively with the new project. I liked the band's sound immediately, drawn in by a personal preference for two drummers, co-mingling their intricate patterns with the warm, lush bass and brilliantly programmed synth sounds.
Here on their important sophomore release, Shulamith, Poliça double down on all that is good about that combination. Sometimes tribal, tinged with a meditative delicacy, they produce what I think is a universally attractive organic texture, explaining the positive reaction they've garnered all over the world. And on top of it all, Channy's voice is clearer, more confident and nuanced than ever before — but it's dark, with not one sound filled with joy. Over the course of an entire album this can become too much; even claustrophobic. Because I like what she does and admire the band's technical capability, I found myself wishing that they made a happier sound. Shame on me?
The title of this album refers to a radical feminist Shulamith Firestone, remembered for The Dialectic of Sex, a book that she wrote in a fervor, in a matter of months. It reinterpreted Marx, Engels and Freud to make a case that a sexual class system ran deeper than any other social or economic divide. The traditional family structure, Firestone argued, was at the core of women's oppression. Last August, she died alone in her studio apartment on the fifth floor of a tenement walkup on East Tenth Street in NYC. At the memorial service a friend read a passage from the book that Firestone wrote about herself in the third person: "She sometimes recognized on the faces of others joy and ambition and other emotions she could recall having had once, long ago. But her life was ruined, and she had no salvage plan."
Channy and Alexei Moon Casselle — Channy's musical partner in Roma Di Luna —had a 3-year-old child when their relationship ended in the year leading up to Polica being formed. Channy talked then about her struggle to be both a mother and a performer, but because of the fabulously quick response to Poliça, she's traveled the world and perhaps had all her dreams come true from a professional perspective. I only wish that this had left her wanting to make a record full of joy.
We have to look at why this still is, after all these years of "enlightened" sexual politics. Why does Lauren from CHVRCHES feel the need to angrily push back at the inequality in the music business and in society in general? And why, when I asked Yoko Ono (in an interview that will air Wednesday, Nov. 13, at 7 p.m.) why we hadn't come further in our struggle for peace and sexual equality, did she sigh heavily and say, "I don't know"?
Have you heard the album? What do you think of it? Share your thoughts in the comments below.
Resources
Related Stories
---
comments powered by

Disqus