Music Memory: Tears for Fears, "Everybody Wants to Rule the World"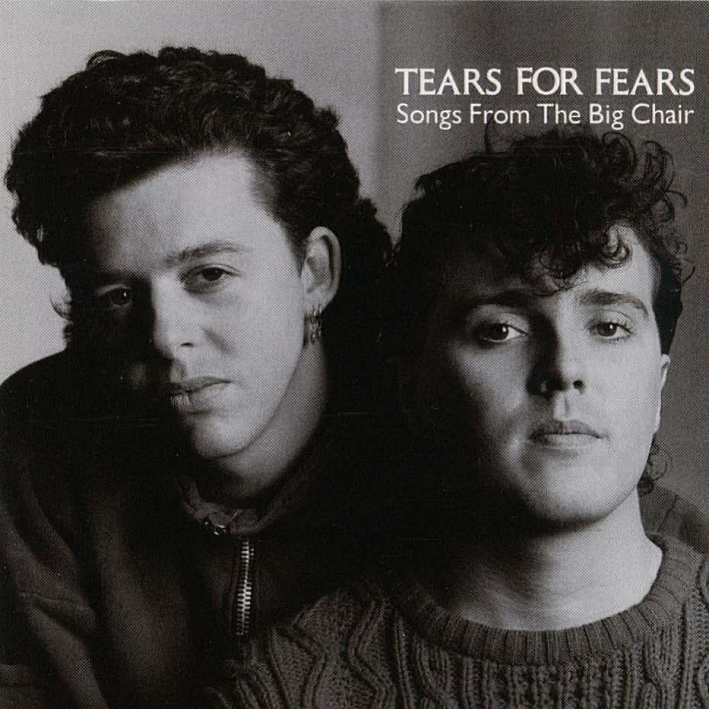 Is your music library—like mine—full of memories? Break ups, road trips, vacations, first kisses, people in your life who have come and gone?
Each week, I get at least one great email from a Teenage Kicks listener about a memory that's associated with a particular song. I want to start sharing those memories on air, so this week on Teenage Kicks, I'm launching what I hope will be a regular feature: Music Memory.
Is there a song from the Teenage Kicks era that brings up a specific memory for you? Do you have a great story connected to a song? Share it with me! I might play your song and share your story on-air.
To get us started, I asked my friend Jake Mohan to share a story about one of his Kicks-era favorites. Jake is a writer, musician (he plays drums in local band Pennyroyal) and instructor at McNally Smith College of Music. Here's what he has to say about a track from our band of the week, Tears for Fears:
Tears for Fears' second album, Songs From the Big Chair, was released when I was nine years old, at the eighties' exact midpoint—what was arguably America's late-twentieth century nadir. But of course no nine-year-old perceived it that way: much as our parents wax nostalgic about the 1960s, my brain has ablated all but my very sweetest memories of 1985 and used them to mix the perfect cocktail of laughter and forgetting, made from pop escapism, music-video hedonism, and the living room at my grandma's house where luxuries I'd been denied back at home—cable television, air-conditioning, sugary cereal—were suddenly abundant. That's where I discovered Tears For Fears, because they were on MTV and I was glued to it.

Songs' third single, "Everybody Wants to Rule the World", exemplifies my nostalgia for childhood during a toxic decade: It's a soaring pop tribute to megalomania built from a shimmering synth sequence, some shuffling MIDI drums, and Curt Smith's vocal, which captures the rueful weariness of a lapsed revolutionary, grown up and tired of fighting for a better world.

But you don't have to hear it that way if you don't want to. Because it's a perfect pop song, you can relapse into childish naivete and only hear the good bits: two searing guitar solos, a gang-vocal bridge, and a gorgeous middle eight. The dark Cold War analogy is snuck through the back door of a beautiful monument to pop music, which means I got to live carefree inside that song for years before I ever grew up and, as with everything else, deciphered its less innocent messages.
Share your Music Memory with me here, and tune in to Teenage Kicks every Saturday from 8 to 10 a.m.
"); } function create_a92371cff610_external_field() { } function enable_a92371cff610_ajax_form() { $("#fbSubmitButton").click(function() { $.ajax({ type: "POST", url: "/www_publicradio/applications/formbuilder/user/form_display.php?form_code=a92371cff610", data: $("#form_display_a92371cff610").serialize(), complete: function (transport) { //turn off the ajax loader $("#indicator_a92371cff610").hide(); }, beforeSend: function () { $("#indicator_a92371cff610").show(); }, success: function(html) { $("#resp_a92371cff610").html(html); $("#indicator_a92371cff610").hide(); create_a92371cff610_external_field(); enable_a92371cff610_ajax_form(); } }); return false; }); } create_a92371cff610_external_field(); enable_a92371cff610_ajax_form();
Related Stories
1 Photo
Teenage Kicks host Jacquie Fuller in 1987.

(Courtesy Jacquie Fuller

)
---
comments powered by

Disqus