Top 89 Staff Picks: Barb Abney, Host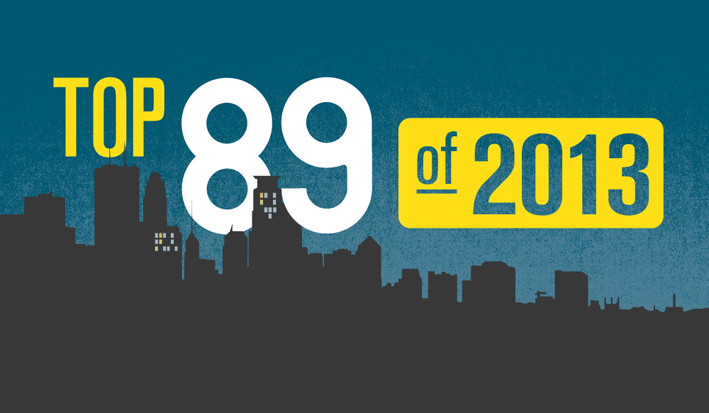 Albums

Volcano Choir - Repave
Dessa - Parts Of Speech
The Ericksons - The Wild
Franz Ferdinand - Right Thoughts, Right Words, Right Actions
Har Mar Superstar - Bye Bye 17
Low - The Invisible Way
I have listened to Volcano Choir's Repave almost nonstop since it came into my life, late this summer. The harmonies, instrumentation and imagery all combine to make Repave my most played album of the year. I've been waiting for months to experience these tunes while gazing through ice-covered windows. That time is nearly upon us and I couldn't be happier to spend more time with the record!
File the following under the "OMG they released new records!!" category:
David Bowie - The Next Day
The Dismemberment Plan - Uncanny Valley
Nine Inch Nails - Hesitation Marks
Johnny Marr - The Messenger

Songs

GRRRL PRRTY - "Wegula"
Aby Wolf - "Brave Boy"
Atmosphere - "It Ain't The Prettiest" (feat. Haphduzn, Carnage and Brother Ali)
Caroline Smith - "Magazine"
Daft Punk - "Get Lucky"
Dawes "Most People"
Dessa - "Icing Burns"
Har Mar Superstar - "Lady, You Shot Me"
Low - "Just Make It Stop"
Volcano Choir - "Acetate"
From the moment GRRRL PRTY's "Wegula" video posted earlier this year on #LAAB (Lights and a Backdrop), I couldn't get enough of this tune. I remembered hearing the ladies riffing the lyrics backstage at the 7th St. Entry during the Wolf Lords release show, but had no idea those lyrics would grow into my earworm of the summer. And now when I screw something up I have a musical way of owning up... "oops, my bad!" I adore these ladies and am so proud of how hard they work and stay above the fray and seem to be winning at life no matter what obstacles get thrown their way.
My Musical Overview:
2013 was the year...
I went to my FIRST Prince concert! I'm still overjoyed that he played "Free"!
Lizzo was EVERYWHERE!
I learned to love Justin Vernon's voice.
Related Stories
The Top 89 of 2013 Starting Dec. 31 at 4 p.m. we'll countdown the best songs, albums and artists of the year according to The Current's listeners.