Darkside brings minimalist dance music to the spotlight for New Hot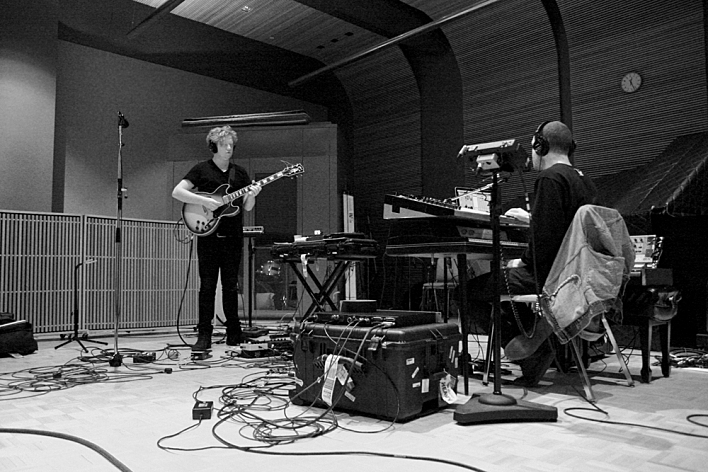 Purchase tickets here to see Darkside in the First Avenue mainroom on Saturday, Jan. 18.
Darkside makes dance music. That's their motto, even if their string of usually sub-100bpm tracks might make for a more intimate affair, rather than club bangers. But the duo of Nicolas Jaar and Dave Harrington have a high-profile history of reimagining the way dance music sounds, and we imagine that the genre in 2014 will follow suit with the band's ideas.
Their new album Psychic comes after their critically acclaimed remix record Daftside, a full re-imagining of Daft Punk's Random Access Memories. The duo is widely expected to make numerous end-of-year critic's lists, and they'll embark on a major tour in conjunction with the start of the new year.
Songs performed: "Paper Trails," "Freak, Go Home" and "Metatron"
Guests
Resources
4 Photos
Darkside performs in The Current studios

(Photo by Leah Garaas

)

Darkside performs in The Current studios

(Photo by Leah Garaas

)

Darkside performs in The Current studios

(Photo by Leah Garaas

)

Darkside performs in The Current studios

(Photo by Leah Garaas

)
View 3 more photos