Album Review: Mason Jennings, 'Always Been'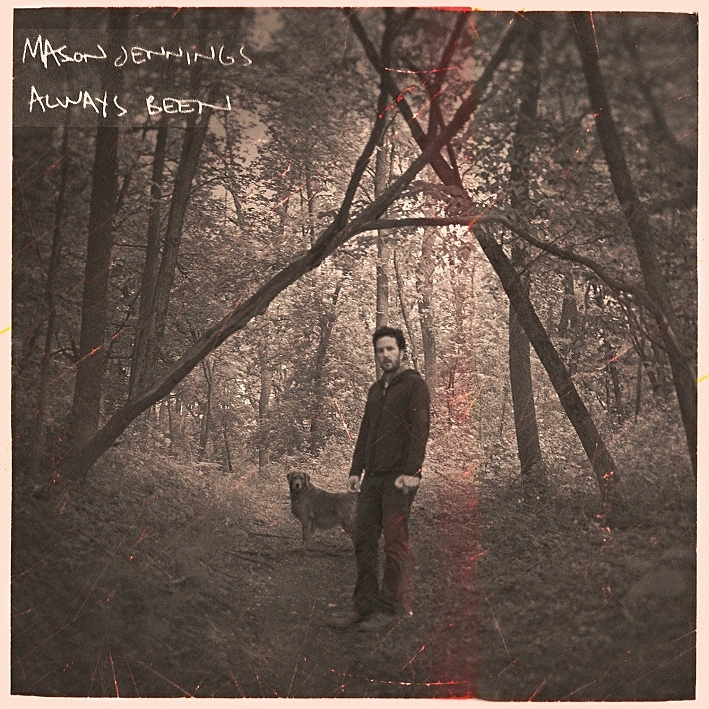 For his 10th studio album, Always Been, Mason Jennings enlisted the help of producer Bo Ramsey, Ramsey's wife Pieta Brown, and members of the Pines to record a lush and nuanced roots record that sounds like it could be right at home on St. Paul-based label Red House. The fuller sound is a symptom of his new creative process — he abandoned the idea of writing and recording in his North Country cabin and then sold the cabin, literally putting that phase of his career behind him —and proof that his songwriting talents only continue to grow. Few would argue that Always Been is his most mature-sounding record to date.
The album's opening track, "Lonely Street," gallops along at a familiar pace, recalling early Jennings compositions like "Nothing," and the vibe of that first track brings to mind images of dirt roads unspooling in the rear-view mirror and a city's skyline emerging on the horizon. Jennings appears to be driving us into a new era of his career, and by the third song, "Dreaming," it feels like Jennings might break into a Roy Orbison impression at any moment. Jennings has always had a unique, swooping vocal style, but songs like "Dreaming" find him in total control of his voice and sweeping through arpeggios and inversions with ease.
Even as Jennings has explored different variations on folk throughout his career — he's toyed with New-Agey philosophies on Boneclouds and In the Ever, plugged it in for the electrified Blood of Man, and explored piano balladry on last year's Minnesota — there has long been a fundamental sweetness at the center of his work, and that same sentimentality courses through the beautiful compositions on Always Been.
Jennings is so open with his emotions that the phrase "he wears his heart on his sleeve" sounds too guarded. No, his heart is pinned right there on the front of his shirt for the world to see, and it's that raw vulnerability that makes his songwriting incredibly brave, and almost childlike. In another artists' hands, lines like "It's so good to wake up in the morning and throw your arms around the world" ("So Good") or "I want to be a big guitar, strumming out chords of love" ("Instrument") might sound trite, but coming out of Jennings' mouth and heart they feel pure.
Which isn't to say that Jennings doesn't experience the same moments of darkness that we all go through. "Wilderness," especially, explores more melancholy tones, while one of the only third-person narratives on the album, "Patti and Robert," tells the painful story of love and loss experienced by iconic musician and writer Patti Smith and her close friend Robert Mapplethorpe, a photographer who passed away from AIDS in 1989. It's that song that gives the album its title — "I sing a song that's always been" — and also explains what his beautiful music can offer to someone who is suffering.
"Oh baby, let go of your pain, c'mon give it all to me," Jennings sings, and we have no choice but to succumb to the sweetness and let it carry us away.
Have you heard the album? What do you think of it? Share your thoughts in the comments below.
Resources
Related Stories
---
comments powered by

Disqus