Weekend Arts Roundup: Theater, Gallery, Dance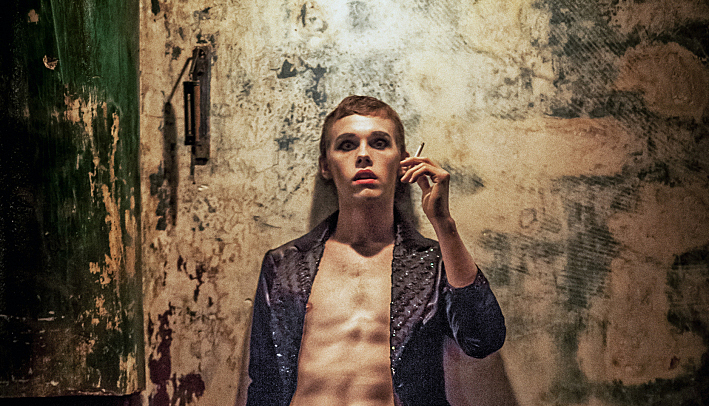 MPR News Arts Reporter Marianne Combs joins Steve Seel and Jill Riley to talk about three can't-miss events that span a number of the arts to warm the cockles of your heart.
Cabaret — Produced by Theater Latte Da and Hennepin Theatre Trust, Cabaret transports audiences to 1930s Berlin to experience the free-spirited decadence of that tumultuous era. This musical production is directed by Peter Rothstein and features a cast of local theater luminaries, including Guthrie regular Sally Wingert. Marianne reports Cabaret is getting great reviews, calling it a "sure bet." Cabaret stages at the Pantages Theatre in Minneapolis Jan. 15 to Feb. 9.
Big Night at The Ritz Theater: Swarupa (Revelation) — Swarupa, a revelatory experience that makes clear an essential, personal truth, relates to the need to find meaning in an unpredictable world. Ashwini Ramaswamy embodies this idea in this solo show that explores the desire to transform finite earthly emotion into infinite, transcendent emotion. Jill notes that Ashwini is also a huge fan of The Cars. Swarupa stages at the Ritz Theater in Minneapolis on Saturday, Jan. 25, at 8 p.m.
Vivian Maier: Out of the Shadows — Amateur photographer Vivian Maier strolled the neighborhoods of Chicago, and with her Rolleiflex camera she photographed people of all ages, races, social, and economic backgrounds. With the eye of an artist, Maier made an extraordinary and sympathetic portrait of Chicago and its people in the 1950s and 60s and is posthumously earning a reputation as one of America's great art photographers. Marianne calls the photos "mind-blowing." Vivian Maier: Out of the Shadows is on exhibit at the Minneapolis Photo Center; an opening reception takes place Friday, Jan. 24, from 6:30 to 9:30 p.m., and the exhibit runs to March 1. Note: Marianne will post an in-depth story about Vivian Maier later today on State of the Arts at mprnews.org.
WEB BONUS: Listen to the audio to hear where the expression "cockles of your heart" may have originated.
Marianne Combs joins The Current's Morning Show for the Weekend Arts Roundup every Thursday at 8:30 a.m. Read about all the latest arts news at the State of the Arts blog at mprnews.org.
Related Stories
---
comments powered by

Disqus