Super Bowl commercials and music: Where are the indies?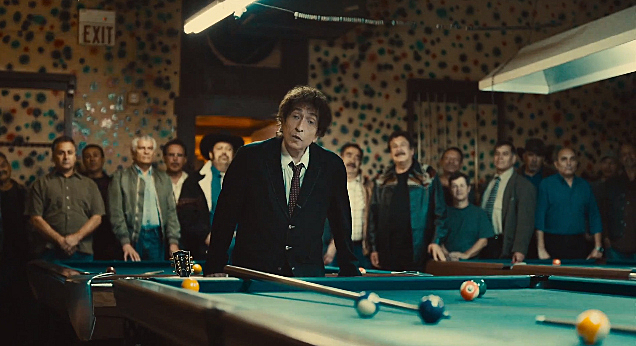 Last November, Buzzfeed contributor Jessica Hopper published, "How Selling Out Saved Indie Rock," an in-depth look at the changing landscape of advertising and sync licensing. So when Rolling Stone posted a link of 22 "leaked" Super Bowl ads, I was curious about how many indie-rockers cashed in on Super Bowl XLVIII to pay the rent.
It turns out not too many.
The spoiled ads included one from Chobani Yogurt featuring "I Want You," a classic from the iconic Bob Dylan (which was surprising). I thought I had my Dylan Super Bowl fix for the night, but then came the two-minute, arguably most talked about Super Bowl ad from Chrysler narrated by Dylan (even more surprising). As Twitter user @TheRaghavMehta said:
Here's the thing about Bob Dylan: you can't sellout when you never truly gave a f**k about anything in the first place.

— R. Mehta (@TheRaghavMehta) February 3, 2014
Bob Dylan Chrysler Commercial
Some companies, like Jaguar and Squarespace, opted for original scores, which generally cost more for the company because an artist must be commissioned. Others took advantage of classical compositions under Public Domain like Delibes' Flower Duet from Lakmé in Doritos' time machine ad. Classical music is complicated, though. If the composition is older than 75 years it's Public Domain, but arrangements are protected separately.
For the most part, though, I heard a lot of old tracks. From an artists' point of view, it's more money without extra work. Companies that took the nostalgic route include H&M's ad featuring "Nobody But Me" by the Human Beinz (1967), Volkswagon made use of Giorgio Morodor's "Doo-bee-doo-bee-doo" (1969) and Silverado's "You Sexy Thing" by Hot Chocolate (1975).
Or you can have the best of both worlds. Beats Music, a new app that launched Jan. 21 of this year, synced both new and old music. Black Sabbath, Aloe Blacc and Dillon Francis all make an appearance in just one advertisement, complete with an Ellen Degeneres cameo. And then there's U2. Bono and company performed a brand new track, "Invisible," during the Super Bowl to kick off a 24 hour campaign with (RED) and Bank of America. For every iTunes download of the limited edition release in the 24 hours following the premiere, Bank of America donates $1, up to $2 million total, to the Global Fund to Fight AIDS, Tuberculosis and Malaria.
Like U2, Shazam took a stab at a world premiere. Afrojack's new single "Ten Feet Tall" made its debut during one of the many Bud Light commercials, and was one of the few ads that put its focus on music. Another company that credited the artist directly was Hyundai's ad featuring Electric Light Orchestra's hit "Evil Woman," which was put up front and center on the interactive dashboard.
Shazam did try to step up their game this Super Bowl. For the first time, the app had a live timeline of commercials and game coverage — including Bruno Mars' and Red Hot Chili Peppers' performances — but it was more about re-watching the commercials and promoting other content opposed to identifying the music.
As Hopper reported for Buzzfeed, the musical climate in advertising has changed over the past ten years and syncs have given indie-rockers more financial wiggle room without being labeled a sellout. But when it comes to the Super Bowl, and with it, the steep price for precious airtime, companies play it safe and take one of three paths: classical, nostalgia, or go big or home.
---
comments powered by

Disqus