Public Radio Rocks: SXSW audio and video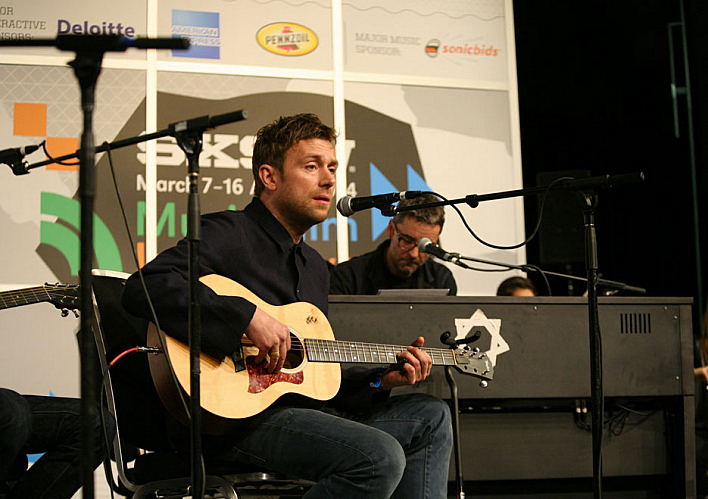 As the overwhelmingly popular South by Southwest music festival in Austin, TX draws to a close, we wanted to share videos of our public radio day stage from the Austin Convention Center on March 14.
Some say the festival has gotten too big for its britches, but it's Texas, and as we all know, everything's bigger in Texas, including our day stage. We partnered with WFUV, KXT, KUTX and WXPN to bring together a great array of established and up-and-coming musicians, like Damon Albarn, Lucius, The Hold Steady, Jeremy Messersmith, Phantogram and Temples.
We also teamed up videographers from WFUV with our audio engineer Michael DeMark to bring you these great glimpses into the day-long performance.
Video from Public Radio Rocks, March 14, 2014
Damon Albarn - Mr Tembo
Damon Albarn - Heavy Seas of Love
Lucius - Turn in Around
Lucius - Genevieve
The Hold Steady - The Ambassador
The Hold Steady - The Weekenders
Phantogram - Fall In Love
Jeremy Messersmith - Ghost
Jeremy Messersmith - One Night Stand
Temples - Shelter Song
Temples - Mesmerise
Photos
Guests
Damon Albarn
Lucius
The Hold Steady
Phantogram
Jeremy Messersmith
Temples
---
comments powered by

Disqus