Weekend Arts Roundup: Moving the Body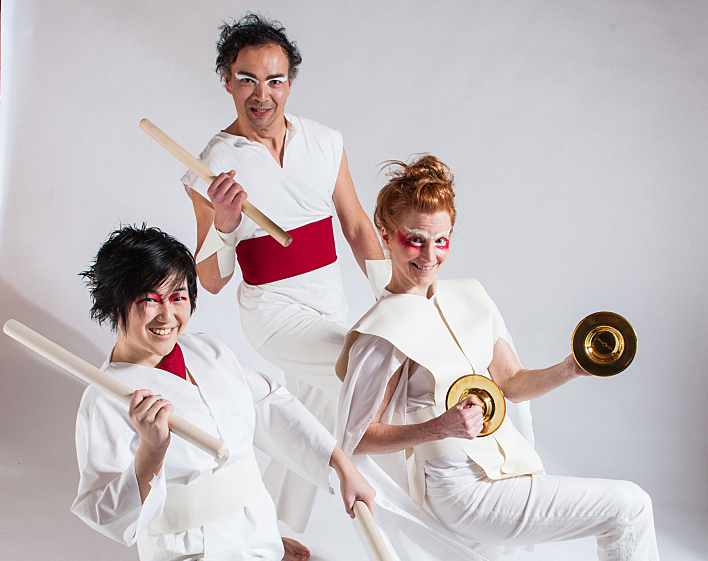 With the mercury rising above 32°F, MPR News Arts Reporter Marianne Combs looks at arts events that inspire movement and fun with a full range of motion. She joins Jill Riley and Sean McPherson (in for Steve Seel) to talk about these activities in motion:
Ballet of the Dolls presents: SCUBA National Touring Network for Dance — Happening at the Ritz Theater in Minneapolis, this national network for touring dance companies brings together groups who are pushing the boundaries of dance, motion and live theater. Participants include Nichole Canuso from Philadelphia, Jose Navarrette and Debby Kajiyama from San Francisco, Elia Mrak from Seattle, and Minneapolis's own Supergroup. Shows are Friday and Saturday night, March 7 and 8, at 8 p.m.
Strumply Peter — Inspired by the cautionary poems 19th century German physician Heinrich Hoffman composed to entertain his children, Strumply Peter is the latest production from Open Eye Figure Theatre in Minneapolis. This "toy opera" features puppetry, larger-than-life characters and a miniature music-hall band. This show, recommended for ages 8 and up, continues to March 15.
Mu Daiko: Rhythm in Motion — Mu Daiko blends music and choreography in a way that combines athleticism, dance and rhythm. Marianne describes Mu Daiko as having an infectious energy. Its show, Rhythm in Motion, runs all weekend — March 7 to 9 — at the Cowles Center for Dance and the Performing Arts in Minneapolis.
Marianne Combs joins The Current's Morning Show for the Weekend Arts Roundup every Thursday at 8:30 a.m. Read about all the latest arts news at the State of the Arts blog at mprnews.org.
Related Stories
Randy Reyes to lead Mu Performing Arts Actor and director Randy Reyes will succeed founder Rick Shiomi as artistic director of St. Paul-based Mu Performing Arts.
Video: Mu Daiko's drummers pound out tradition The rhythmic pounding of a 4,000-year-old Japanese drumming tradition will pulse through Minnesota in the coming weeks as the St. Paul-based Mu Daiko drumming ensemble embarks on its 15th anniversary tour.
Open Eye theater takes puppets on driveway, backyard tours Sometimes theater companies can't wait for crowds to fill their seats, they have to go meet audiences on their own turf. For the last seven years, Open Eye Figure Theatre has been bringing its puppet shows to backyards throughout the Twin Cities.
---
comments powered by

Disqus