Album Review: Phantogram, 'Voices'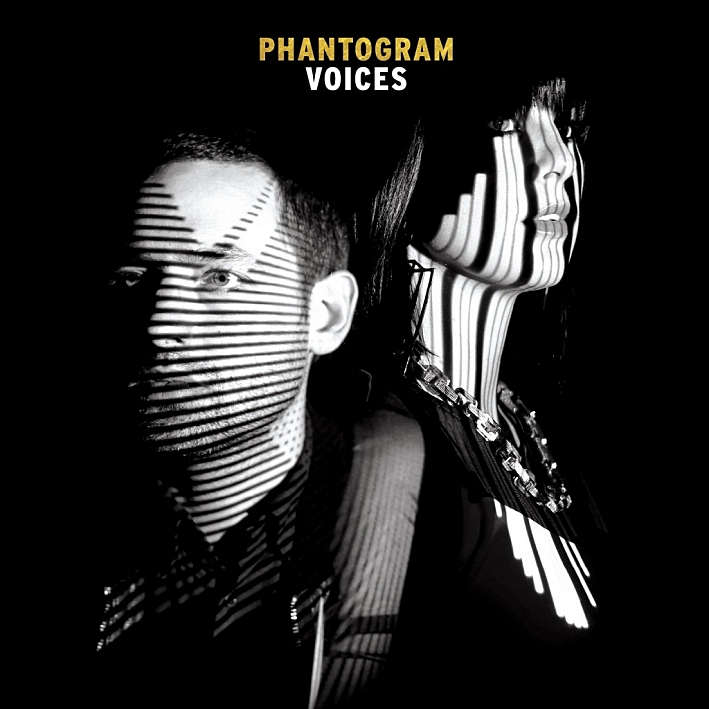 Phantogram jumped onto the scene in 2009 with a handful of striking singles and a subsequent debut LP, Eyelid Movies, which they followed with a tireless touring schedule. While several of their songs sounded great on the radio, they didn't do much to stand out from the pack of female/male indie-rock-electro duos, whether Cults, Best Coast, Sleigh Bells or Purity Ring, to name a few. Phantogram's 2011 EP Nightlife featured their most adventurous track to date, the sample-heavy "Don't Move," which hinted at a more idiosyncratic yet catchy direction. They collaborated with Big Boi and the Flaming Lips, and finally announced new music last fall. Puzzlingly, it was in the form of a new self-titled EP, followed by a steady trickle of new songs leading up to their newest album, Voices.
It's a rollout strategy that wound up paying dividends. With each new song (all of which appear on Voices) there was the sentiment, "Okay, there's no way THIS one can be as great as the others," and then it wound up being another knockout. We first encountered "Black Out Days" last fall, and "Fall in Love," "Nothing but Trouble" and "Bill Murray" have all followed suit. On Voices, it's one-stop shopping, which can give the record the feel of a singles collection, or even a greatest hits album.
Phantogram's bread and butter is their murky keyboard/guitar mix, with Sara Barthel's frequently disaffected vocals. On past releases, their formula has tended to gradually run out of juice, but the standout anthems are distributed in a fashion to make this album a consistently interesting listen. The opening 1-2-3 punch of "Nothing but Trouble," "Black Out Days" and "Fall in Love" is tremendous, though it does underscore the homogeneity in the band's sound. (You don't realize how much "Black Out Days" and "Fall in Love" sound alike until you hear them next to each other.)
"Never Going Home" follows, one of two tracks spotlighting the vocals of Josh Carter. He's clearly not as showy a vocalist as Barthel, but Carter supplies a nice comedown from the opening rush, clearing way for the stunning "The Day You Died," arguably the band's best song to date. It seems almost perverse for a band to first release such a stellar song deep on what amounted to a teaser (it was track #3 on last fall's EP), but it comes alive as a clear highlight here, and will certainly function henceforth as a dramatic climax to their live show. The rest of the record ranges from the *brand new* "Howling at the Moon" to the Jesus and Mary Chain-tinged "Bill Murray" to Carter's glitchy "I Don't Blame You."
Each song could conceivably stand as a hit single, and Voicesstands to be a source of great music on The Current, and elsewhere, for months or even years to come.
Have you heard the album? What do you think of it? Share your thoughts in the comments section below.
Resources
Related Stories
---
comments powered by

Disqus