MaLLy performs in the Current studios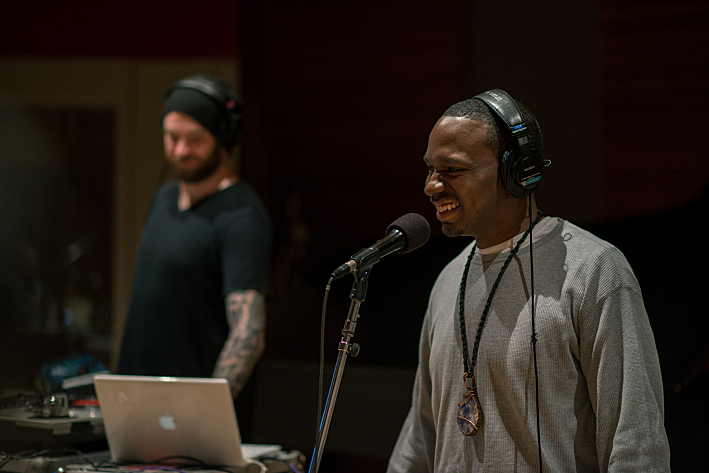 For the past several years, MaLLy has been one of Minnesota's busiest and best MCs. His new album The Colors of Black, produced by Last Word — MaLLy's longtime concert DJ — is an ambitious effort featuring wide-ranging lyrical reflections on the artist's life and times, and has already attracted national attention from the likes of Chuck D.
To coincide with the release of The Colors of Black, MaLLy and DJ Fundo visited the Current's studios to record a live session featuring music from the new album: "City of Fear," "A Long Day," and "Everything Else But Me." In conversation with host David Campbell, MaLLy talked about our rough winter, the multifaceted meaning of his new album's title, his favorite up-and-coming MCs, and the process of writing and recording what he calls "a heavy record."
Engineer: Michael DeMark
Related Stories
MaLLy performs in The Current studios (2012) If there's one artist in the Twin Cities who has steadily increased their recognition and popularity, it's probably MaLLy. Malik Watkins is only in his mid-20s, but his reputation has been bolstered by encouragement from the Rhymesayers crew and old friends from the high-school days that now collaborate with him side-by-side.
3 Photos
MaLLy performs in the Current's studios

(Nate Ryan/MPR

)

MaLLy performs in the Current's studios

(Nate Ryan/MPR

)

MaLLy performs in the Current's studios

(Nate Ryan/MPR

)
View 2 more photos
---
comments powered by

Disqus