First Listen: Sharon Van Etten, 'Are We There'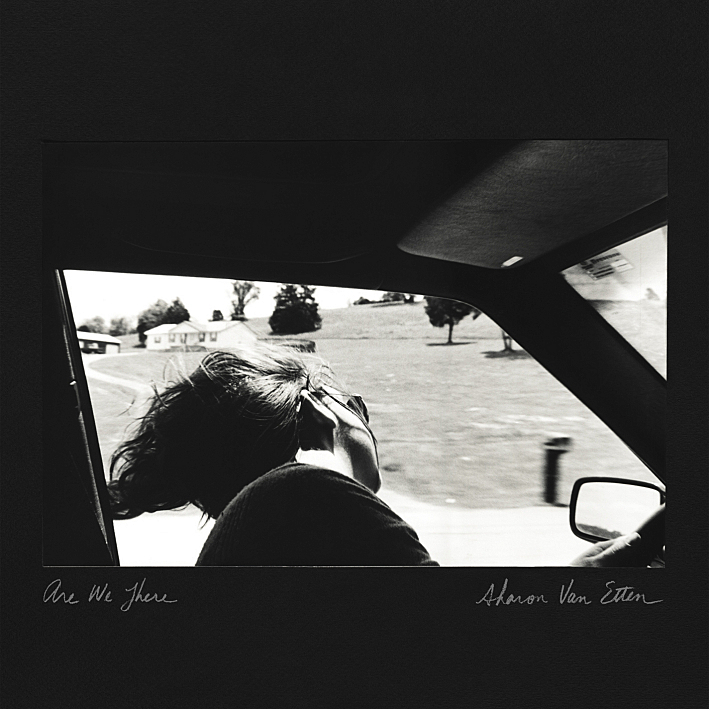 Sharon Van Etten's Are We There ends with a laugh. After 45-plus minutes of raw, enrapturing emotion, there comes a bit of studio goofery, the kind of thing that usually gets spliced into records half-heartedly; here, though, it is both a relief and a comfort, that Van Etten has made it through these harsh times with not just her humor intact, but her spirit. It's a rare moment in popular music that makes me sit up and suddenly re-evaluate everything I've just heard on a contextual level: happily, in this case, it makes me only appreciate Van Etten's talents more. Are We There is a record of undeniable brilliance, a tough yet bracing listen that shows Van Etten reaching new heights as a songwriter, producer, and vocalist.
My weakness as a reviewer is to analyze an album's cover art to glean knowledge of the contents within, but for Are We There, it seems all too fitting. Van Etten leans her head outside the window of her car — from the driver's seat, mind you — as the air rustles through her hair, as she peers forward on the road, almost daringly. It's not hard to correlate this image with the fact that she's taken almost full creative control this time around, producing the record herself, as opposed to her last effort, 2012's Tramp, a collaboration with the National's Aaron Dessner. This time around, it's entirely on her own terms, and if she wants to take a daring, risky move like sticking her head out of a moving car, it's on her, and she's more than happy to absorb the blame (and earn the credit).
Are We There tries a handful of sounds, ranging from slow-burning powder kegs to piano ballads to weary electronic chug to hopeful horns. All of it works, and I'm doubly curious to see how these songs will translate to a live setting. Van Etten has a knack for elevating her material to even *more* trenchant heights when sung live.
Sharon Van Etten has established herself as one of the strongest musicians of her generation, and Are We There bolsters that reputation. If one is willing to take that emotional journey, the rewards she provides will spark a deep, unabiding sense of appreciation for her music, leaving you both trembling with emotion and slack-jawed in awe.
Resources
Related Stories
1 Photo
---
comments powered by

Disqus