Album Review: Ray LaMontagne, 'Supernova'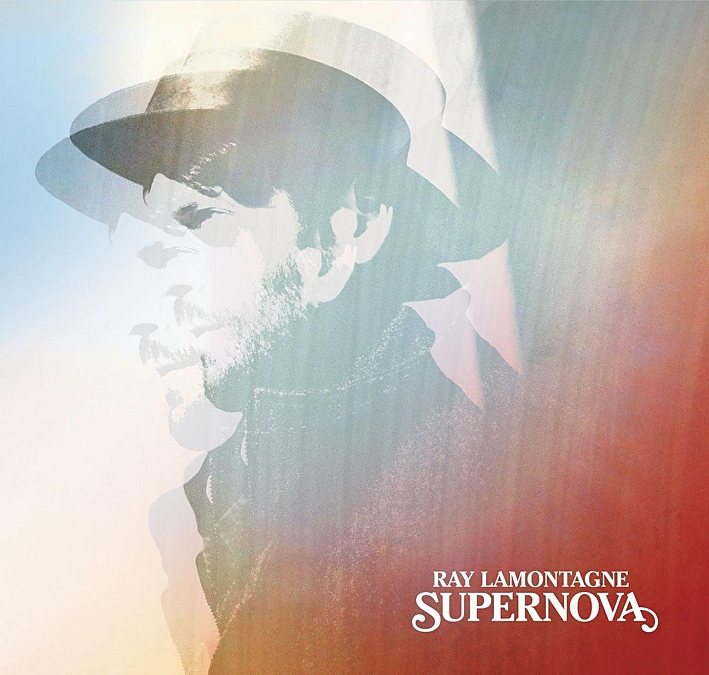 When you have a voice like Ray LaMontagne, it would be easy for him to keep making the same album over and over. That might be enough to please his many adoring fans. But with his fifth album, Supernova he chose to mix it up. Dan Auerbach — yeah, that guy from the Black Keys — was enlisted to produce this one; I have no idea where Auerbach finds the time. But this album might be the freshest and most adventurous of LaMontagne's career.
On Supernova you realize this is a different sort of album right out of the gate. LaMontagne's usual raspy vocal is softer, smoother and hushed on the track "Lavender" over a gentle psychedelic groove recalling The Zombies. "Airwaves" is part bossa nova and part country. "She's the One" sounds like Otis Redding fronting The Allman Brothers Band.
The album's title track and lead single, "Supernova" — at first I thought it was a head-scratcher. It sounds a bit like the kind of tune you'd hear on AM radio in the early '70s. One friend even mentioned it sounds like Bob Seger?? I don't know if that's bad or good. Seger has sold millions of records; you can't argue with his success. But I don't know if I want LaMontagne going down that road. But when you hear the song as part of the whole record, it neatly fits the vibe of the album.
Through his first four albums, Ray LaMontagne had become old reliable. You had a pretty good idea what you were going to get before you opened the package. With this one, he has largely abandoned the '70s-inspired singer-songwriter mode in favor of a more '60s psych-pop sound. I've never heard Ray LaMontagne sound quite like this.
The reclusive singer is notoriously hard on himself — this is the guy who almost quit music altogether prior to making this album. I'm glad he didn't! Supernova is an enjoyable ride start to finish!
Have you heard the album? What do you think of it? Share your thoughts in the comments below.
Resources
Related Stories
Ray LaMontagne performs in The Current studios After hearing Stephen Stills' "Tree Top Flyer" on the radio, Ray LaMontagne made up his mind on the spot to become a singer and musician. By the summer of 1999 he had a ten-song demo tape and a publishing deal with Chrysalis Music Publishing. His debut album "Trouble" has been referred to "quietly devastating meditations on life and love."
Album Review: The Black Keys, 'Turn Blue' With their new album, 'Turn Blue', the Black Keys stretch out -- pulling their music like funhouse taffy into new and interesting shapes.
Interview: Dan Auerbach of the Black Keys On the day of the release of the Black Keys' new album, 'Turn Blue', The Current's Bill DeVille talks to one-half of the Nashville-by-way-of-Akron-Ohio duo.
---
comments powered by

Disqus