Album Review: Bob Mould, 'Beauty & Ruin'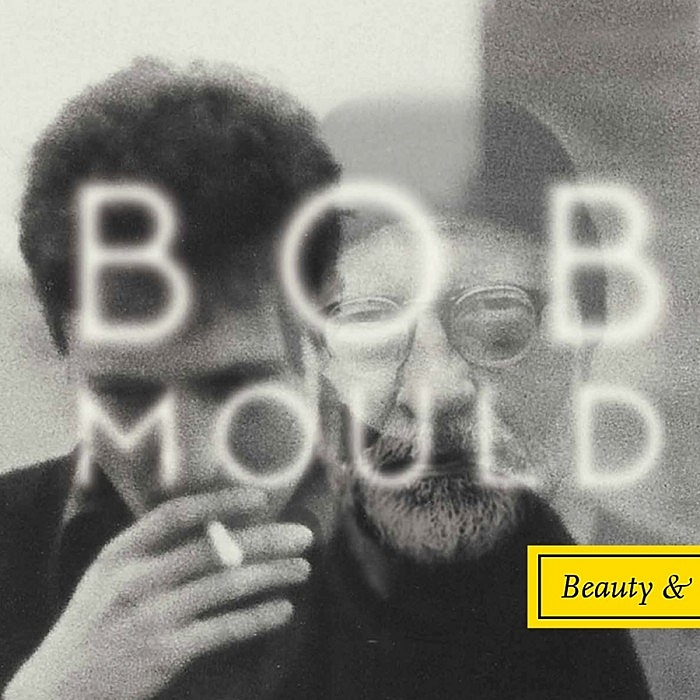 Bob Mould's new album Beauty and Ruin may very well be the most epic emotional rollercoaster ever pressed into 36 minutes — and for Bob Mould, that says a lot.
Well into his fourth decade as a singer-songwriter, Mould is as relevant, ferocious and poignant as he has ever been.
Not one to stay quiet and idle, Bob chooses to confront head-on and to plow through the dramatic turbulence that comes with this stage of life. Much of Beauty and Ruin deals with the passing of Mould's father in 2012; Mould's struggles to come to terms with it and with his own identity and legacy result in 12 tracks of loss, reflection, conciliation and coming through the other side.
The lineup of current bandmates Jason Narducy and Jon Wurster complement Mould's signature singing and blistering-guitar wailing. It would seem Bob is best served when playing as a three piece: no filler, just raw talent showcasing the songs built around the band's strong suits.
Recorded at Steve Albini's famed studio, Electrical Audio, the band did basic tracking and guitar layering, then it was on to San Francisco to finish lyrics for six songs, add vocals, and mix the album.
The opener to Beauty and Ruin is the opening tune, "Low Season", a clash of thunderous noise and juxtapositions with its climactic passage featuring organ strains that expose the song's stark wash of sonic Technicolor. "Little Glass Pill" is one of Bob's heaviest, fastest tunes since Hüsker Dü's New Day Rising — proving that no matter how Mould continues to grow musically, he can still shred.
The album's first single, "I Don't Know You Anymore", is a nod to Sugar's sunshiny Copper Blue. Mould has said that on that song, he went back to what he knows best, words that describe the end of something, in sharp contrast with traditional, bright pop melodies.
"The War" is considered by Mould to be the album's centerpiece. Written on his 53rd birthday and almost a year to the day of his father's passing, Mould explains that he had been on the road celebrating every night and not fully processing the loss and grief of the previous year. The song came tumbling out in the studio, completed then and there on the spot, a first for Mould.
On an interesting note, Mould wrote every song on the new album while standing up, just as he would deliver the songs live; he remarked that when standing, the diaphragm is in a different place, the body is fully engaged and ready for action.
Knowing that, Beauty and Ruin frankly finds Bob's diaphragm in a whole different universe. Beauty and Ruin is a product of a survivor who refuses to give up, who thrives on creativity through his work, and who embraces the many changes around and within himself.
Have you heard the album? What do you think of it? Share your thoughts in the comments below.
Resources
Related Stories
Bob Mould to play MN Music on a Stick; stream his new album 'Beauty & Ruin' Today on The Current's Morning Show, Jill and Steve announced that Bob Mould would be on the bill for this year's MN Music on a Stick lineup at the State Fair Grandstand happening Saturday, Aug. 30. Stream his new album Beauty & Ruin (Merge) now.
Rock the Garden 2013 What a day. One of the most exciting and memorable Rock the Gardens is in the history books. Thanks to all who came and made it such a rousing success.
Watch Bob Mould Band perform 'The Descent' at Rock the Garden 2013 Legendary rocker Bob Mould and his band perform "The Descent" off his tenth solo album Silver Age. Mould's high-energy, 14-song set at Rock the Garden 2013 included songs from solo albums, his renowned punk band from the 80s Hüsker Dü and Sugar, his band from the 90s.
---
comments powered by

Disqus