Policy and a Pint®: Unlearning Our Notions About Higher Education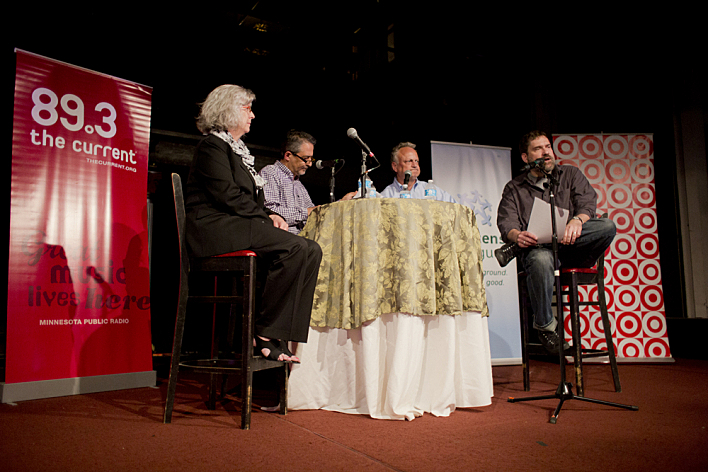 As students graduate and the school year comes to a close, it's worth asking: what if most of our assumptions about "higher education" are wrong? Our notions of who needs higher education, what types of skills are needed, and how this learning should be provided are becoming outdated. In the midst of this unprecedented change, are students truly being prepared for what Minnesota needs in the future?
These are the questions we asked at Policy and a Pint: Unlearning Our Notions About Higher Education. Here are some highlights:
"What we have had in higher ed in the past -- and for a very long time — is that people earn degrees. It becomes a bit of a black box, this degree. An employer can't see inside that degree, to understand what the heck it means. What can you do with that degree? What skills have you acquired? What competencies have you developed? What does that means in terms what my business needs in terms of talent to move us forward?"
— Dr. Deborah Bushway, Capella University
"The problem is far too many people are going to college unprepared, not completing, and ending up with a lot of debt and nothing to show for it."
— Stephen Smith, American RadioWorks
"I believe every student coming from high school should have a pathway to success. Whether it starts at the local community college, whether it starts at the state University, or a research University such as the University of Minnesota. They have to have a pathway. The bottom line is this: you just don't have the time to constantly reinvest and take loans out. Somebody's got to pay for it."
— Rassoul Dastmozd, St. Paul College
Guests
Stephan Smith Executive Editor and Host of American RadioWorks
Rassoul Dastmozd Ph.D., President St. Paul College
Dr. Deborah Bushway Chief Academic Officer Capella University
Related Stories
Policy and a Pint: Bringing Back the Bees There's a growing threat that, if we fail to act, could profoundly affect our lives. Like many species, bees and other insect pollinators are facing environmental challenges -- the biggest of which is loss of native habitat -- that jeopardize their very existence.
Policy and a Pint: The State of Education We know Minnesota is changing fast. The jobs of the future will be different, and our workforce will be more diverse than ever. So how are Minnesota's schools making sure the students of today and tomorrow will be ready?
Policy and a Pint: Minnesota and Race in the 21st Century On a special Martin Luther King Day edition of Policy and a Pint, a conversation about race in Minnesota and in America at large — where we've been, and where we're going. We've made progress since the civil rights struggles the 1960s, but where do we want to be in the 21st century?
4 Photos
A listener takes notes at Policy and a Pint

(MPR / Leah Garaas

)

Becca, a teacher of the leadership minor at the University of Minnesota, asks a question about higher education at Policy and a Pint

(MPR / Leah Garaas

)

Policy and a Pint: Unlearning Our Notions of Higher Education at the Varsity Theater. May 29, 2014

(MPR / Leah Garaas

)

Policy and a Pint: Unlearning Our Notions of Higher Education at the Varsity Theater. May 29, 2014

(MPR / Leah Garaas

)
View 3 more photos