Jungle perform in the Current's studios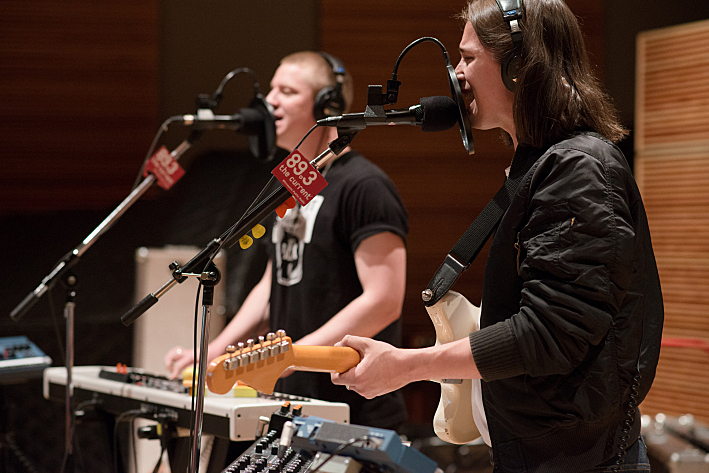 Jungle haven't even released their first album, but they're already a global sensation among music fans whose ears have been caught by their unique, darkly danceable sound blending influences from disco to electro to classic soul.
With two mysterious members — "J" and "T" — at their core, Jungle are currently performing as a five-piece on their inaugural American tour. On their way to a June 13 show at the Fine Line Music Cafe, Jungle stopped by the Current's studios to play a few songs and talk with Jim McGuinn about their sound, their sudden fame, and their bright future.
Songs performed
"Busy Earnin'"
"Time"
"The Heat"
All songs off Jungle's self-titled debut, out now on XL Recordings.
Hosted by Jim McGuinn
Produced by Derrick Stevens
Engineered by Mike DeMark
5 Photos
Jungle

(Nate Ryan/MPR

)

Jungle

(Nate Ryan/MPR

)

Jungle

(Nate Ryan/MPR

)

Jungle

(Nate Ryan/MPR

)

Jungle

(Nate Ryan/MPR

)
View 4 more photos
---
comments powered by

Disqus