Ian McLagan performs in the Current's studios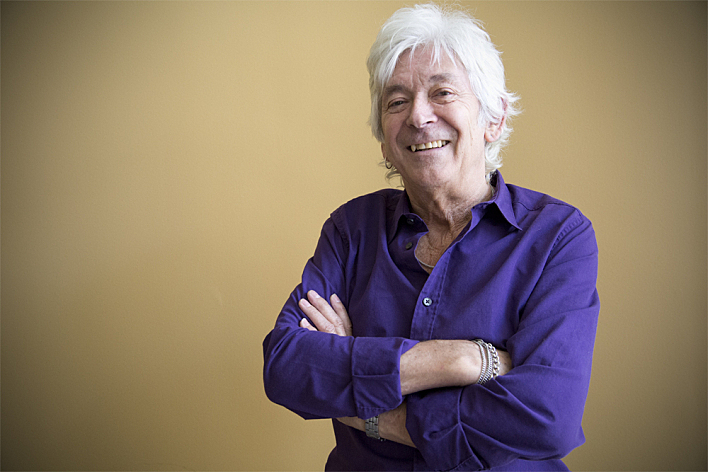 Update, Dec. 3, 2014: We are saddened to learn that Ian McLagan passed away today.

Ian McLagan is a legend of popular music. Inducted into the Rock and Roll Hall of Fame as a member of the Small Faces and the Faces, McLagan has played with the Rolling Stones, Chuck Berry, Bob Dylan, Bruce Springsteen, and any number of other musical luminaries.
McLagan has also been making and releasing music under his own name for 35 years, and he stopped by the Current's studios as he released his tenth solo album, United States. Between songs, McLagan talked with host Mark Wheat about topics including the Minnesota show that was the Faces' last American performance; what he learned from Billy Bragg and Willie Nelson; and digital music versus vinyl. McLagan even improvised a theme song for England's ailing World Cup team.
Listen to the whole session in the player above.
Songs played
"Shalalala"
"Don't Say Nothing"
"I'm Your Baby Now"
All songs off Ian McLagan's new album, United States, out today on Yep Roc Records.
Engineered by Michael DeMark with assistance from Wesley Berger
Produced by Jade
Related Stories
Musicheads Essentials: The Best of Faces In their brief career (1969-76), this band provided the soundtrack to my final years in high school. If the English had done Proms, me and my mates would have ended ours drunkenly singing "Stay With Me" in the middle of the dancefloor, even if the DJ wouldn't play it!
1 Photo
Ian McLagan

(MPR / Leah Garaas

)
---
comments powered by

Disqus