Album Review: First Aid Kit, 'Stay Gold'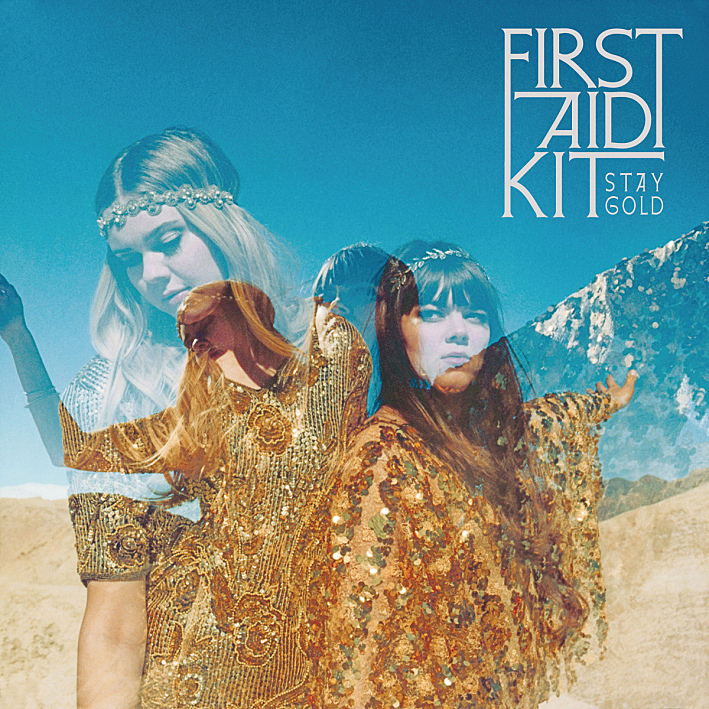 There is nothing like sibling harmonies. There is just something magical when they happen. Nobody makes that magic happen quite like First Aid Kit. The Swedish sisters Klara and Johanna Söderberg's impressive third album is called Stay Gold.
The new album has a fuller sound, with more experimentation with the arrangement, including a 13-piece orchestra with strings and woodwinds. This might not have been possible without Omaha's own Bright Eyes.
When I interviewed Klara and Johanna a few weeks ago, they mentioned how a friend introduced them to Bright Eyes' music when they were 12 and 14 years old. We might never have heard them if it wasn't for the discovery; they might never have recorded music. Bright Eyes' music was their "gateway drug" to discovering the Americana sounds of Emmylou, Gram, Johnny, June and the Carter Family, among others. If they hadn't discovered the band, they also would never have met Mike Mogis, who produced the new album and its predecessor, The Lion's Roar. They might also have never enlisted Bright Eyes' Nate Walcott, who is largely responsible for the arrangements on most of the tracks on Stay Gold.
Next time you go through a breakup, you might put this album on. It sounds like these girls have been put through the wringer. It's evident on the album's first track and lead single, "Silver Lining"; you'll join in on the line, "Gotta keep on keepin' on." These ladies sound pretty seasoned in the ways of love, even though they are in their early 20s. Their sibling harmonies are all over the album title track, "Stay Gold," which also features an elegant, almost countrypolitan arrangement full of strings.
Speaking of harmonies, the lilt of the track, "Cedar Lane," will send chills through you. This track is so comforting and homey that you might want to change the title "Cedar Lane" to "Cedar Lake." The beauty of this song, like many of First Aid Kit's tunes, can put a tear in your eye. Another highlight is "Waitress Song," which reads like a diary entry. These ladies sound like they are just trying to figure things out in song!
Late in the album, the rollercoaster of emotions fades. The country/gospel stomp "Heaven Knows" will make you smile before the sisters put it all in the rear-view mirror on the album's closer, "Long Time Ago."
From the first track to the last, heartbreak is all over Stay Gold. We all go through it! As First Aid Kit say, "You gotta keep on keepin' on." These sisters from Sweden make you believe in the power of music!
What do you think of the album? Share your thoughts in the comments section below.
Resources
Related Stories
---
comments powered by

Disqus