Interview with songwriting hall-of-famer Dennis Morgan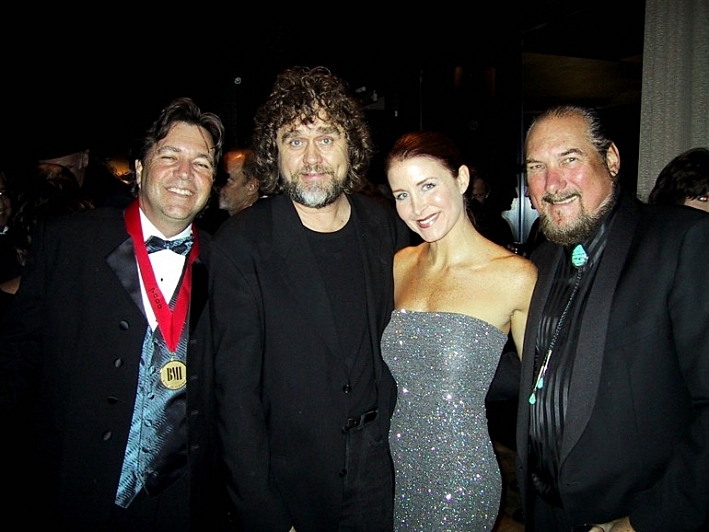 Born and raised in Tracy, Minn., Dennis Morgan is a songwriter who has had a quite a bit of success in Nashville since the late 60s.
He's got one song on the new Willie Nelson record and on the just-issued Out Among the Stars album by Johnny Cash, originally recorded back in 1984. Dennis has also written songs for Barbara Mandrell and for Charlie Pride. He even wrote one for George Michael and Aretha Franklin back in the 1980s.
Dennis Morgan has had a pretty good run in the music biz; he's lived in Nashville for the past 45 years and he's one of two Minnesotans in the Country Songwriters Hall of Fame. (Who's the other? Bob Dylan.)
Listen to my full interview with Dennis Morgan as he describes how he was originally inspired to get involved in music after seeing the Beatles on Ed Sullivan, how he worked as both a songwriter and session musician on a lot of recordings, and about some of his favorite recordings and hits.
Resources
Related Stories
Album Review: Jack White, 'Lazaretto' Jack White's sophomore solo album builds on his already impressive musical talent. 'Lazaretto' channels the voices, music and instruments White has mastered as a professor of the rock tradition.
Noam Pikelny and Stuart Duncan perform in the Radio Heartland studio Noam Pikelny and Stuart Duncan are currently touring as a duo. That's right; just fiddle and banjo. But they're no average players. In town for a show at the Dakota Jazz Club in Minneapolis, they stopped by the Radio Heartland studio to chat and to play a few songs.
Bill DeVille's musical postcard from Nashville The Current's Bill DeVille recently visited Nashville, Tenn., to attend the Americana Music Conference — very fitting for the host of United States of Americana! Read about and see photos of Bill's experiences in "Music City."
1 Photo
Bill DeVille and Minnesota-born, Nashville-based songwriter Dennis Morgan

(courtesy Bill DeVille

)
---
comments powered by

Disqus