Album Review: Trampled by Turtles, 'Wild Animals'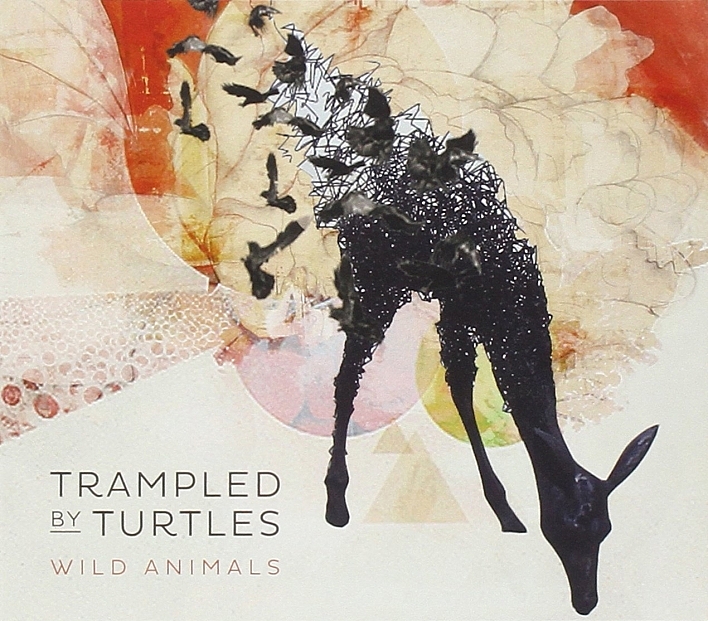 Trampled by Turtles' profile has certainly increased in the past year with their CD/DVD release of Live at First Avenue, which continues to pop up on the cable channel Palladia. The time seems just right for the release of a new studio album.
The band's seventh studio album is called Wild Animals. Trampled by Turtles continue to focus more on the songcraft than the speed and precision. Simply put: This isn't your daddy's bluegrass band. This is bluegrass for people who don't necessarily like bluegrass. Trampled by Turtles happen to be a string band, but they have no problem dipping their toes in rock. Heck, they've covered Pixies on record, and there is even a smattering of drums on the new album, which has always been a no-no for a bluegrass band.
Low's Alan Sparhawk was enlisted to produce Wild Animals, which was recorded at Pachyderm in Cannon Falls, Minn., where legendary albums by Nirvana and The Jayhawks were born. This album may end up being just as legendary. Sparhawk shows restraint with Trampled by Turtles' earthy and uncluttered sound, leaving plenty of space for Dave Simonett's world-weary, mournful voice to shine. You can really feel his ache.
This might be Trampled by Turtles' best batch of songs yet! The title track "Wild Animals" sets the tone with its dark and dreamy feel. "Hollow" almost marries the old bluegrass tradition with a more modern Americana feel. "Repetition" — yup, it's a different version of the track featured on Simonett's Razor Pony EP — is another winner. My favorite might be "Nobody Knows," which neatly combines traditional bluegrass with an almost gospel feel; the late Bill Monroe might have liked this one. You might even catch yourself singing along to the first single, "Are You Behind The Shining Star."
Don't fear the banjo. It's not the enemy. If you are a fan of well-crafted songs with a rootsy sound, Wild Animals belongs in your collection.
Purchase Wild Animals
What do you think of the album? Share your thoughts in the comments below.
Resources
Related Stories
---
comments powered by

Disqus