The best misheard lyrics illustrated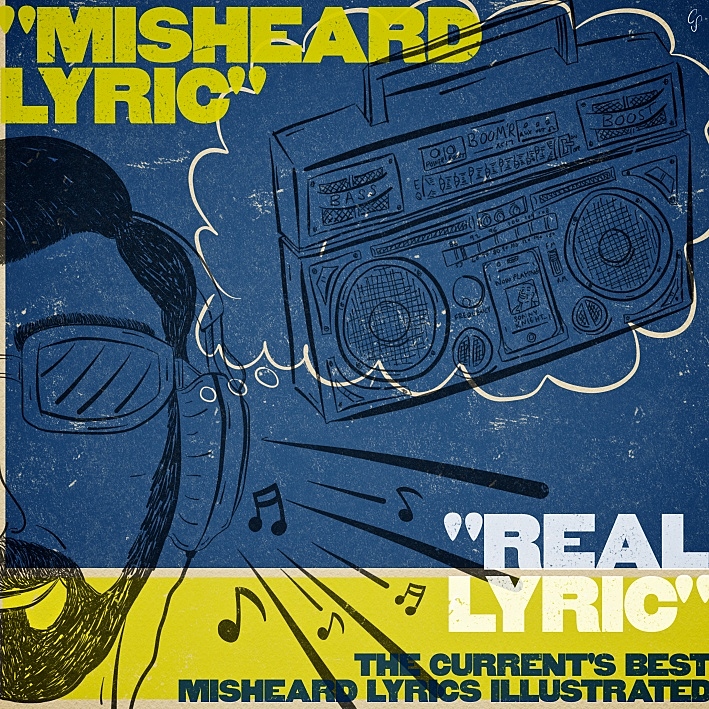 "Excuse me while I kiss this guy"

"Hold me closer, Tony Danza"

I want a piece of bacon

We've all heard about these famously misheard lyrics. Those are funny, but they're also very well documented.
That's why we want to hear stories of misheard song lyrics that are particular to you, a song lyric that you had misinterpreted on your own.
To illustrate the type of story we're looking for, The Current's staff share their unique stories to help get you started.
Then be sure to listen to the 9:30 Coffee Break as we celebrate more misheard song lyrics.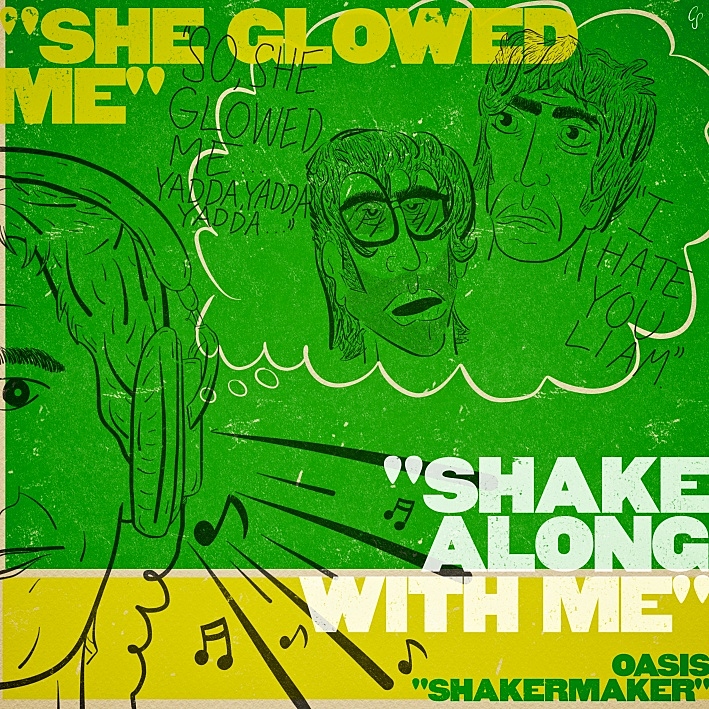 Jim McGuinn, Program Director
This one isn't so great of a story, but one I solved just yesterday - for years I thought the chorus on the Oasis song "Shakermaker" was "She Glowed Me" - which I assumed to be some cool British slang for sex or drugs (this is the Gallaghers afterall), but just this weekend I was listening to the demos included on the Definitely Maybe reissue, and realized (duh!) that the line is "Shake Along With Me"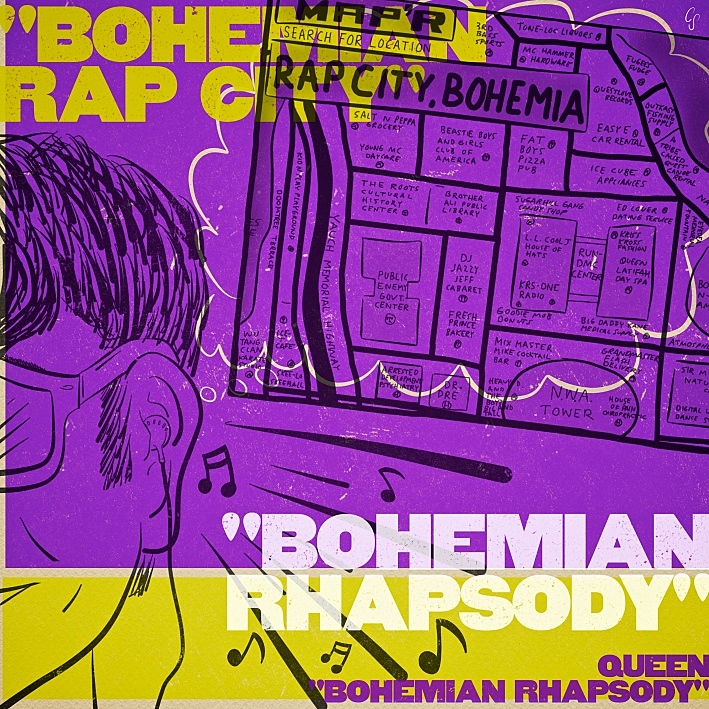 Jay Gabler, Digital Producer
I was the first person in the family to get a computer with a CD burner, and my sisters would give me lists of songs to burn on mix CDs for them. One of my younger sister's requests was for a mix including Queen's "Bohemian Rap City."
(Also, you know I'm a child of the '80s, because in "Change of Heart," I've always heard Cyndi Lauper singing about "when adventures like Cosby would rise." It's actually "when adventures like cars we would ride," which is a lyric no one could really be blamed for misunderstanding.)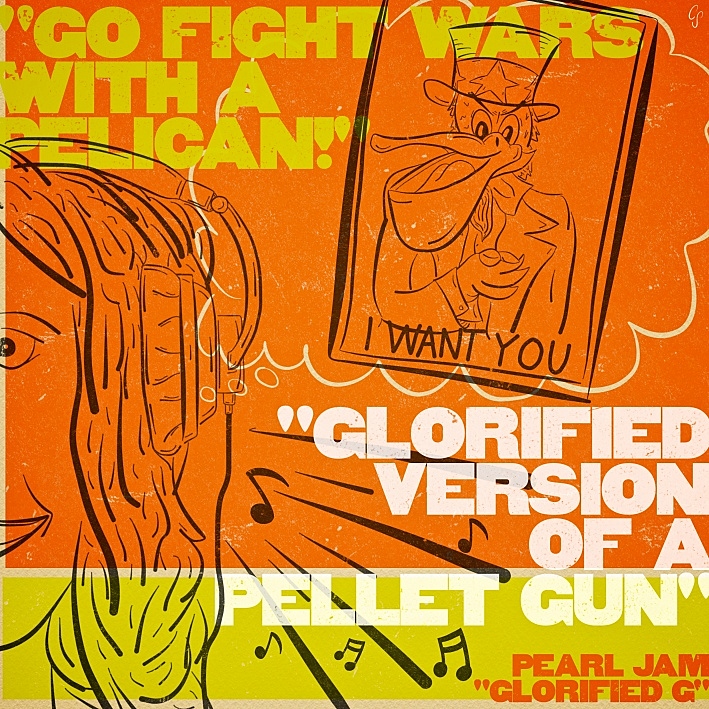 Barb Abney
My misheard lyrics greatest hits!
Vanity 6's "Nasty Girl"

I thought the line "I guess I'm just used to sailors" was "I kiss 'em just once to say love" until I sang it at karaoke one night (the spoken word parts don't show up on karaoke screens).
Prince's "Let's Pretend we're Married"

I once sang the line "can you relate?" as "can you respond?" during a walk home from school during my junior year. My friends laughed hysterically and it has been an ongoing joke. 28 years later if I don't reply to an email quickly enough, I'll get a "can you RESPOND?" email.
Pearl Jam's "Glorified G"

I sang "Go fight wars with a pelican!" as opposed to "Glorified version of a pellet gun"
Van Halen's "Panama"

Instead of "Panama, Panama" I sang "Let it Rock, let it rock."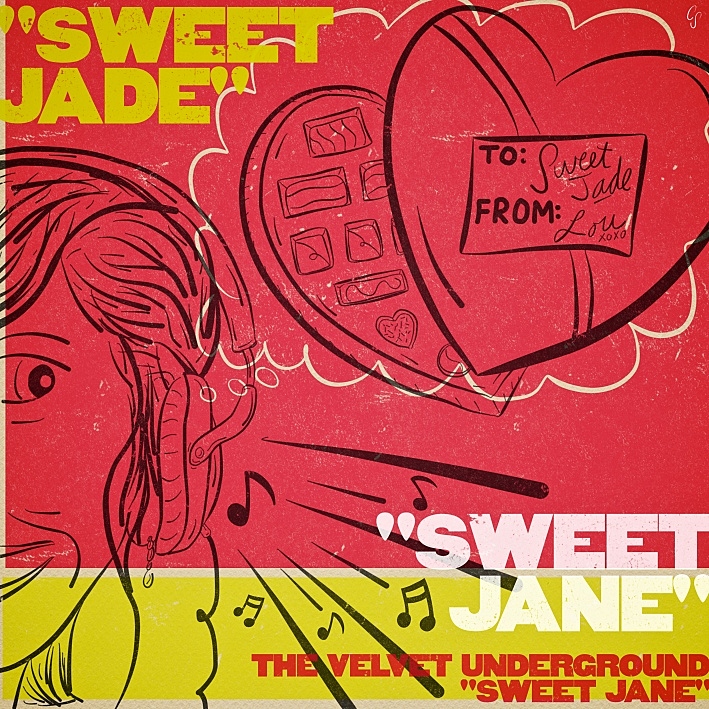 Jade
When I was little my dad was a big Lou Reed fan and would play the Velvet Underground's "Sweet Jane" a lot. He told me that the song was "Sweet Jade" and I just thought it was a nice song about me. It took me until I was far too old to realize that it probably wasn't about me.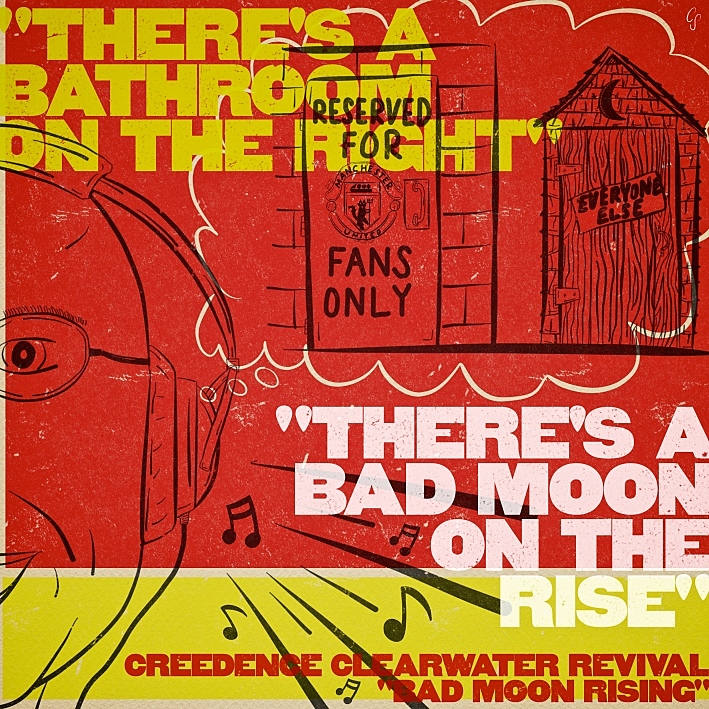 Mark Wheat
I'm afraid my fave is a rather well known one; Bad Moon Rising by Creedance Clearwater Revival.
I always thought it said; "There's a bathroom on the right", which has apparently become so poppular that they sing it that way sometimes! But then Wikipedia gave us this new twist, not sure if you can use but it's a fun OTB crossover:
During the 2014 FIFA World Cup, a modified version of the song, titled "Brasil, decime que se siente" ("Brazil, Tell Me How It Feels") with Spanish lyrics that taunted Brazil, Argentina's traditional rival, went viral and became very popular in Argentina. It was adopted as the unofficial anthem for the Argentinian team by its fans, and was sung by fans and players alike. After Brazil lost 7-1 in the semi-final against Germany, the song was again adapted.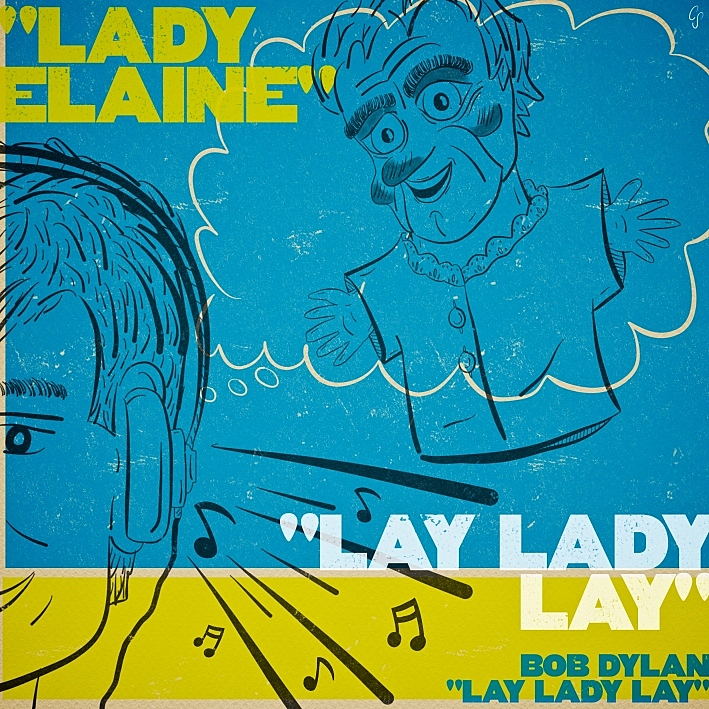 Luke Taylor, Digital Producer
When I was a kid, my parents had a number of Bob Dylan records, including Nashville Skyline, the one with "Lay Lady Lay" on it. Because I liked the show Mr Rogers' Neighborhood, I thought the song was "Lady Elaine", the puppet who lived in the merry-go-round in the Land of Make Believe.
It didn't dawn on me until much later, when I heard Will Ferrell singing the song on SNL, just how kind of creepy the lyrics are.
Songs played
The Clash "Rock the Casbah"
"Rock the catbox"
"Lock the cash box"
"Rob the snack bar"
"Rocks and asphalt"
Bob Dylan "Lay Lady Lay"
The White Stripes "Seven Nation Army"
"A Salvation Army couldn't hold me back" -Bill, Current listener suggestion
The Rolling Stones "Beast of Burden"
"I never smelt your pizza burning" -Ben Jamin, Current listener suggestion
Elton John "Bennie and the Jets"
"She's got electric boobs. Her mom as two." -Nate, Current listener suggestion
Enter our August Coffee Break on the Road to have Hippo Campus perform at your work. Jill and Steve will bring the band, along with goodies from Gigi's Cafe on August 29th. Enter to win: CoffeeBreak@TheCurrent.org
What's your misheard-lyric story? Share it with us in the comments section below.
Resources
---
comments powered by

Disqus