Album Review: Benjamin Booker, 'Benjamin Booker'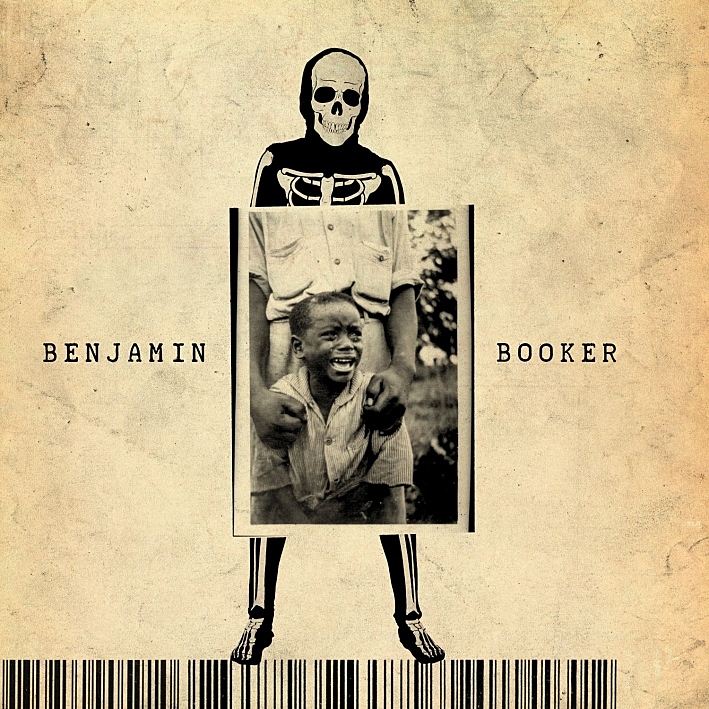 Some months ago, The Current started playing this song called "Violent Shiver" by this little known-dude named Benjamin Booker. The song caught my ear instantly. It was raw and immediate and showed elements of blues, garage rock and punk. This sounded like music right up my alley! I wondered, who is this guy? I read up on him a bit and noticed Booker was living in New Orleans and that piqued my curiosity even more. Was he related to the much-storied New Orleans piano player James Booker? Nope, this Booker isn't related to James Booker. He is actually from Florida and migrated to "the Big Easy" a few years ago.
Things have really taken off in the last several months for this young man. He's been touring constantly and has received plenty of press; he's appeared on The Late Show with David Letterman, and he just wrapped up a few opening dates on Jack White's tour. He even found time to drop by The Current Studio for a session. All that, and he didn't even have an album out, until now.
Booker cites influences like The Gun Club, bluesman Blind Willie Johnson and '70s rockers T. Rex. I hear the early rock 'n' roll stylings of Chuck Berry and contemporary artists like The Strokes in his music. He's pretty well versed for a 25 year-old.
You can immediately hear Chuck Berry in Booker's simple, fast, jittery and raw attack on the album's lead track, "Violent Shiver"; from there, the album never really lets up! The rollicking "Always Waiting" will have your toes tapping and your fingers snapping. The retro organ on the third track, "Chippewa," adds a nice touch.
Another winner is "Wicked Waters," which might be inspired by the "mighty" Mississippi, which flows right through Booker's adopted New Orleans. He likes to write songs on the river's edge. This one will have you pogo-ing around like a demon possessed. My favorite track might be "Have You Seen My Son," which seems to be about an evangelical father praying for his son's soul.
The beauty of this Benjamin Booker's music is that he didn't overthink it. He went into the studio and had a go at it! Most of the tracks clock in at around at just over 2 minutes. The sound is raucous and immediate. This unassuming fella can write a song and he can rock with a vengeance!

Still a young man, Booker just gets it. Not bad for his first try at an album. I can't wait to hear what's next! The future looks bright for Benjamin Booker.
What do you think of the album? Share your thoughts in the comments section below.
Resources
Related Stories
Benjamin Booker is living the dream in a couple of ways On tour supporting his highly anticipated debut album release, Benjamin Booker stopped in to The Current studios to talk to New Hot host David Safar about how he was discovered and signed to ATO records. Booker also plays a few songs off the forthcoming album, scheduled for Aug. 19.
The Current's Guitar Collection: Benjamin Booker When Benjamin Booker stopped in to The Current for an in-studio session, he took some time to tell us about the hollow-body guitar he purchased without even playing it. Fortunately, it's worked out very well for him.
---
comments powered by

Disqus