Album Review: The New Pornographers, 'Brill Bruisers'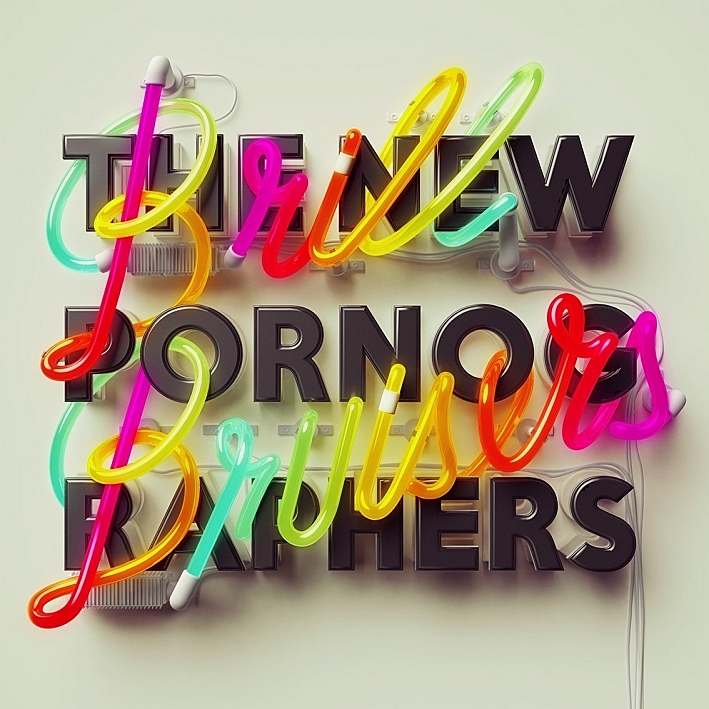 The New Pornographers are tough to write about objectively. As consistently captivating and exciting as their music is, there's a wider sense of history, one that is recounted endlessly by writers and reviewers. Their newest record, Brill Bruisers, is not only their newest entry into a fantastic musical catalog, but also the latest chapter in a continuing narrative of the personal dynamic of the band and its members.
The band's longstanding modus operandi has been a boisterous reimagining of indie power pop, most notably marked by the songwriting of ostensible frontman Carl "A.C." Newman. The cast of characters includes a core of musicians who cut their teeth in other Canadian projects over the 1990s and 2000s, developing into one of the most solid instrumental outfits in modern pop music, as well as Newman's own niece, Kathryn Calder (that she is his actual niece is still one of those stories, 10 years on, that I find myself Googling to verify its authenticity), Destroyer's Dan Bejar and vocalist Neko Case.
The sounds of Brill Bruisers run the gamut from big, Wall of Sound-esque sprawl on the title track, to bubbling synths, harmonicas and even a prominent use of vocoder on "Backstairs." There's a range from "Dancehall Domine," which follows the classic New Pornos blueprint in every sense, to new experiments such as the sub-100-second "Another Drug Deal of the Heart," which sounds like it could have been a 69 Love Songs outtake.
Vocal duties among the members of the band are assigned in their usual pattern, with Newman, Calder, Case and Bejar more or less splitting lead vocals evenly, with Calder in particular adding some striking backing parts as well. Bejar even pulls yet another singer into the fray — Amber Webber, who has performed with the bands Black Mountain and Lightning Dust, guests on "Born with a Sound," and it's admittedly disorienting to hear a different, third female vocalist on a New Pornographers' record.
All the usual pieces fall into their places, but it doesn't even seem like a deliberate formula anymore. More than ever, it feels like this is how things should … be. 2010's Together ended with the valedictory "We End Up Together," which wound up serving as an inadvertent(?) mission statement on inadvertently falling into something special as a band of sisters and brothers. This special bond is conveyed further by Brill Bruisers' closing track, "You Tell Me Where," another ode to friendship that will get you thinking about the people who are important in your life, how you wound up being friends with them and how you can't imagine life without them.
The New Pornographers shouldn't be considered a supergroup anymore; they're super by virtue of their very existence. Brill Bruisers is yet another example of why they are one of the most special bands in contemporary music.
What do you think of the album? Share your thoughts in the comments below.
Resources
Related Stories
The New Pornographers perform in The Current studio In town to play the Skyline Music Festival at Target Field in Minneapolis, Vancouver-rooted indie rockers The New Pornographers stopped in to The Current's studio to play some tunes and to talk to Mary Lucia.
---
comments powered by

Disqus